Today, indie veteran Kim Bingham shares her far-out new music video for the song "Sweet Irene." Showcasing Bingham's fiery power-pop chops with crunchy guitars and a catchy chorus, the song is taken from her 2012 full-length album 'UP!'. Bingham added (Escape from Lockdown) to the title after COVID-19's influence on the music video production.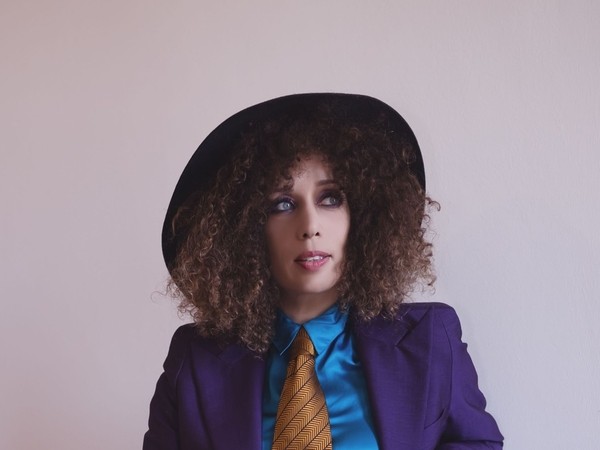 – https://glidemagazine.com/248672/video-premiere-kim-bingham-uses-instagram-story-filters-to-power-pop-song-sweet-irene-escape-from-lockdown-a-sci-fi-look/
The video, which features 52 Instagram story filters, came from the mind of director Jolyon White who wanted to create an art piece using only Instagram filters. It quickly developed into a zany sci-fi story sequence.
"Sometime in April during the lockdown, Jolyon contacted me about doing a music video using a bunch of Instagram filters," says Bingham. "I suggested that there should be a light narrative to it, that we could make it a sci-fi story using the green screen and lighting kit I had at home and my astronaut costume from Halloween. So was born the concept of the video 'Sweet Irene – Escape From Lockdown'."
The track also features a who's who list of musicians and music technicians with Gene Trautmann (ex-QOTSA) on drums, Jason Falkner (Beck, Jellyfish) on various instruments, Chris Thorn (Blind Melon) engineering and Mathias Schneeberger (Masters of Reality, Burning Brides, Kyuss) mixing the track.