Consistent to the point of feeling a bit robotic (but never plasticized, mind you), the beat we're circled by in the new song "Please Don't Ever Let Me Go" from Jupiter in Velvet is as essential to the construction of the track's mood as any of its rebellious lyrics and the gentle new wave harmony that carries them forth. The same could probably be said of "Dimestore Suave," "Not Again" and the other songs occupying the tracklist in Punk Goes the Velvet, the latest record from Jupiter in Velvet currently out everywhere smart indie rock is sold and streamed.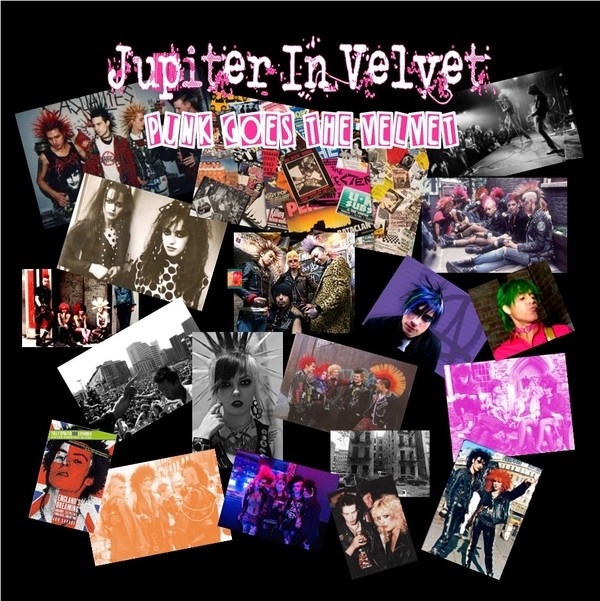 URL: https://jupiterinvelvet.com/
The riffage in "Not Again" and "Get Out" is downright explosive, and while the guitars feel powerful enough to shake a stadium from the ground-up, their warm tonality is ultimately what brings us back to the hooks in these two songs. No creative expense has been spared in Punk Goes the Velvet – from the texture produced by the instrumentation to the raw master mix that filters every note we hear, the sonic integrity of the material is preserved beautifully, as to give us as close to the real life concert experience as Jupiter in Velvet can provide from within the four walls of a recording studio. 
"And so the Earth Stood Still" and "Please Don't Ever Let Me Go" have a really natural feel that tells me most everything I need to know about their composer's dedication to the roots of punk rock, and while they're admittedly stylized as legacies, I don't know that you have to be familiar with the history of this genre to fully appreciate what they have to offer listeners in this context. Jupiter in Velvet has never been so willing to abandon to the wit of his lyrics in favor of putting as much anger into his performance as possible, but rather than sounding drunk with melodic power, he sounds very on-point in every way that matters. 
I've never been much for midrange-heavy EQs, but it does a lot for the guitar solo in "Get Out" and arguably saves the song from feeling like a Sub Pop mixtape cut towards its climax. There's definitely some Seattle grunge buried within the heart and soul of this EP, but by and large it's masked by an east coast punkishness that helps for one song to bleed into the next like an extended performance taken directly from a concert bootleg. 
HEAR NOW: https://jupiterinvelvet.hearnow.com/
Though I was somewhat familiar with the music and skillset of Jupiter in Velvet before getting a copy of Punk Goes the Velvet for myself just recently, I definitely wasn't expecting to hear what I discovered in this latest release. He's pulling out the stops to give 2020 the punk record we didn't even know we needed, and for all intents and purposes, I think it's going to wind up becoming one of the most celebrated discs in his body of work. There's still a lot left in his tank, and if that wasn't known before, it should be common knowledge after this. 
Gwen Waggoner