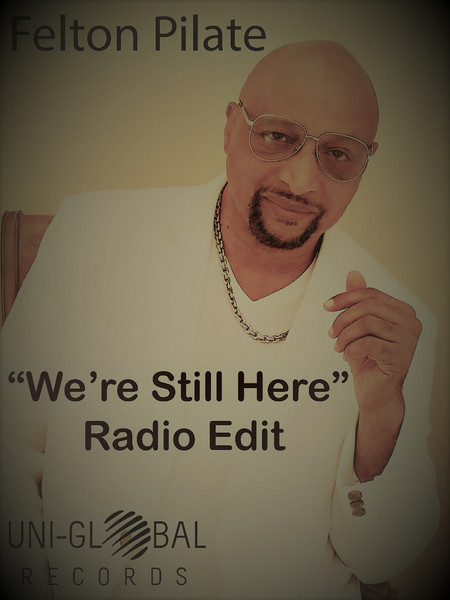 Felton Pilate features a futuristic funk with "We're Still Here". Vocals rest in the very center of it all from which all else flows. The arrangement mixes elements of pop, R&B, and a G-funk into a soothing whole. Melodically rich, the lush luxurious soundscape feels inviting. Lyrically they choose their words carefully for maximum impact. By balancing each verse, they are able to deliver something that feels so soulful and real. With the multiple vocalists they further emphasize a sense of togetherness. A communal presence comes to define the entire track while it bounces forward with a tremendous energy.
They waste no time in getting started as the symphonic flourish for the opener sets the mood. Immediately that funk hits and the tempos roll on forth from there. Upon the inclusion of the vocals things are kicked up a notch as they move into high gear. Honeyed voices reign supreme over the whole of the track helping to give it a sense of life. Forgoing a trendiness, they aim for a timelessness to their sound, as the piece grows and evolves quite carefully. With their minimal approach they make sure that every single flourish and change is carefully considered in order to ensure that the emotional resonance remains intact. Deep in the sound there is a hope, and this is the hope that comes to define the whole of the piece.
http://www.feltonpilate.com/biography.html
With "We're Still Here" Felton Pilate crafts a living, breathing sound one that explores a sense of defiance and purpose with gusto.