Deisy is a philanthropist, influencer, public spokeswoman, and owner of DESUAR spa who has published a book, Marriage Material: How I Met My Husband, featured in Forbes. While her spa, which LA Downtown News voted best day spa, was closed down her, her hope of writing a book wasn't halted by the consequences of COVID-19. Quarantine, oddly enough, gave her time to compose and often encouraged her.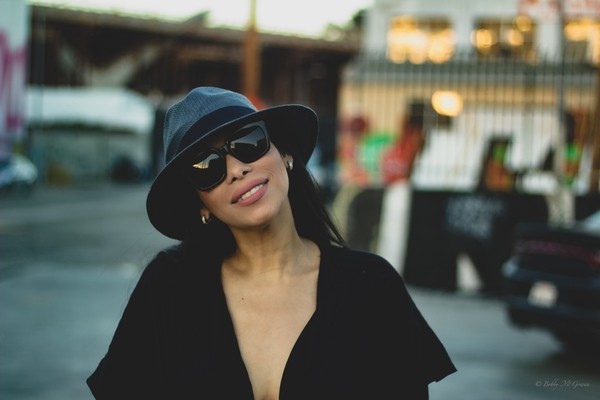 She recently earned a Master's degree in Spa and Hospitality Administration at the University of Calif. Irvine has earned Cidesco for Advanced Skin Analysis, Phytomers, Hydrafacial MDs, entre others. She has also earned her certifications. She also has collaborated with many famous people from Hollywood and sports.
The pandemic of COVID-19 resulted in several companies' closure, including DESUAR Spa in Los Angeles downtown. Spa connoisseur and luxurious DESUAR Spa director, Deisy Suarez-Giles, was unexpectedly more lonely than usual. As a prosperous entrepreneur, she realized that the pandemic would have helped her to launch other dreams in her life. For more than 16 years, she has focused on aesthetics and health therapies in the beauty and spa industries. Yet this prosperous businesswoman had a long-standing ambition of writing a novel of her own.
Soon after, she started work on her book, later entitled "Love Material: How I Met My Husband," shortly after her spa's mandatory shutdown. Her spirit prompted her to write about her love quest. Her narrative is one of the multiple twists and turns that all of the emotions hit.
The novel leads the reader on a fun and exciting journey, looking at how those chapters tell us about the story of two very different individuals with various identities in love. In their search for love, Deisy and Keith had to face several obstacles.
For Deisy, she was so confident she wasn't in Los Angeles, and he was far away. She moved all along in the expectation that she would fell in love along the route to Paris, Monaco, St. Tropez, and New York. She did not, though, to her dismay.
Deisy knew nothing that her guy was back in Los Angeles, City of Angels. Her future husband was right in front of her, but Deisy did not realize it because they all seemed incompatible. But love has found its way. Eventually, they dated and learned how to transcend their disagreements. They knew that they were the opposites of each other but couldn't be without each other because of repelling. There was a gravitational pull between them.
The novel also explores the facts of bonds, marriage, and weddings. Her bittersweet wedding day was one of the critical obstacles outlined by the spa-owner in her novel. She was apart from her loved ones when she married the love of her life. That is why Deisy understands how tough it is during this pandemic for people who have abandoned their homes.
Today, with two adorable children, Deisy and Keith Giles are blessed. As a family, they run their popular California day spa business. You worked tirelessly for your friendship and held energy and love in your life. As a beauty and fitness author, businesswoman, and philanthropist, Keith proceeds to support his wife's interests.