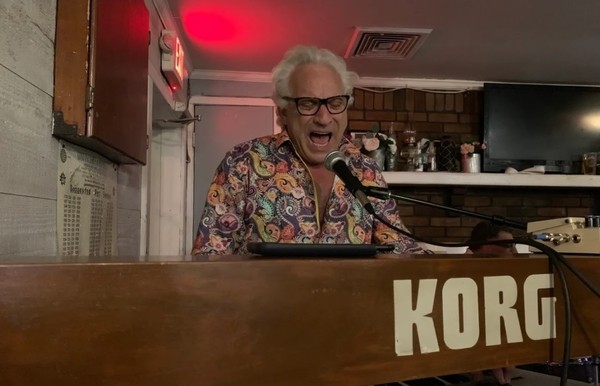 Teddy Wender delivers a bluesy ode to the world with the emotionally charged "Peace Will Come". Sung with such an earnestness, the track has a timeless, classic take to it. Jazz-rock fusion, the blues, and pop are effortlessly blended into a thought-provoking whole. A force of nature quality runs through the entirety of the piece lending it significant muscle. With his vocals serving as the heart of the piece however, the way he delivers has an impassioned plea to the world. Hope and optimism guide the lyricism forward as Teddy Wender longs for a happier world. Lyrics describe this world one with less fighting and more working together, offering a lovelier vision for humanity.
Guitars introduce the work as the rhythm sets itself up immediately. Careful grooves get balanced with the utmost of care. Layer upon layer of the sound works wonders in delivering something that comes straight from the heart. Feeling particularly poignant in this historical moment of unparalleled division, the message has a clear-cut effective stance. Keyboards add a certain glowing quality to the whole of the piece, infusing it with just the right degree of light for good measure. By allowing all of it to swirl about in a majestic haze, the piece gains a poignancy. Word choice proves to be rather important for the lyrics end the work with just the right degree of compassion.
– https://open.spotify.com/album/4HHpl5kY6uDNXTLU5Ldvv2
"Pease Will Come" shows off Teddy Wender's chops and does so with such gusto.