"'Burn It Down'" illustrates a contradiction between a disco-inspired dance beat and brooding, violent lyrics. The track started as a portrait of personal self-destructive behavior. But while recording during the Black Lives Matter protests, it became more about the self-destruction of our systems and society," says BAO, an Vietnamese American producer/songwriter/singer out of Los Angeles.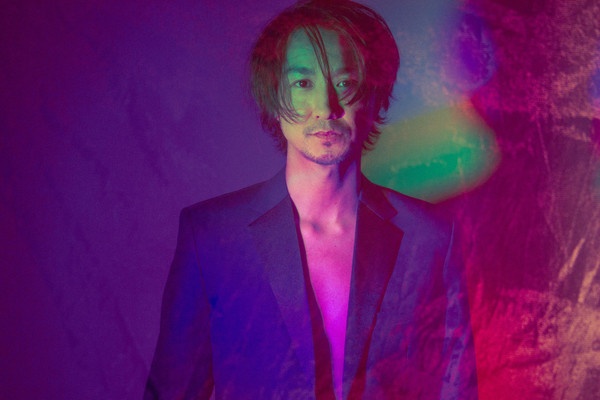 Premiering his second single, "Burn It Down," off his forthcoming album, Perpetual Heartbreak (due out October 9th), the former frontman and mastermind behind L.A.'s synth-pop band Ming & Ping says he's been thinking about the end of the world a lot more lately, resulting in the forthcoming, debut solo album. The album is a reflection of the constant barrage of emotions in 2020 and the years leading up to 2020.
"As an Vietnamese American immigrant who has experienced a lot of change, I think the theme is summed up pretty well by the lyrics on the album's final track reminding the listener that every day you wake up, you are 'A Different Story.' At least you have the potential to be. Perpetual Heartbreak is not only celebrating the beauty of the temporary, but it's also encouraging proactive change. Like, if you absolutely need to burn it all down and start over, let's f**king do it!"
https://www.facebook.com/baovomusic
Branching out from the electronic-pop of Ming & Ping, BAO set out to make a genre-less record that intentionally showcased the beauty of imperfections.
"The aesthetic of this album was driven by the Japanese concept of Wabi-sabi; Wikipedia defines as 'the acceptance of transience and imperfection.' Wabi-sabi actually goes beyond that to include intentional imperfection. That's been my vibe for a long time as a person and a creative. I had three influential records that I wanted to fuse together into a musical love-child: Face Value by Phil Collins for its tight vocal hooks, emotive performance, and innovative production. Jon Brion's soundtrack to Eternal Sunshine of the Spotless Mind for its very human production, dirty recordings, and super emotional/visual instrumentals. And Starboy by The Weeknd and Daft Punk, for its mashup of vintage dance instrumentals with fucked-up lyrics."