"This message is much needed in these times of division and hate. If we open our hearts and all work together, we can turn it all around, and get the country on the right track," says Brad Creel, front man for Portland, Oregon's Brad Creel & the Reel Deel, discussing the band's latest single, "All The Friends That I Have Found," a song about everyone coming together and loving one another.
"I wrote this song years ago when I was in grad school getting my masters in counseling," he continues.  "Just before Trump was elected, this song came to me in a dream and I wrote it down and played it for my classmates. I eventually wrote my thesis on where songs come from in the origin of creativity, and how the process of how this song came to be known."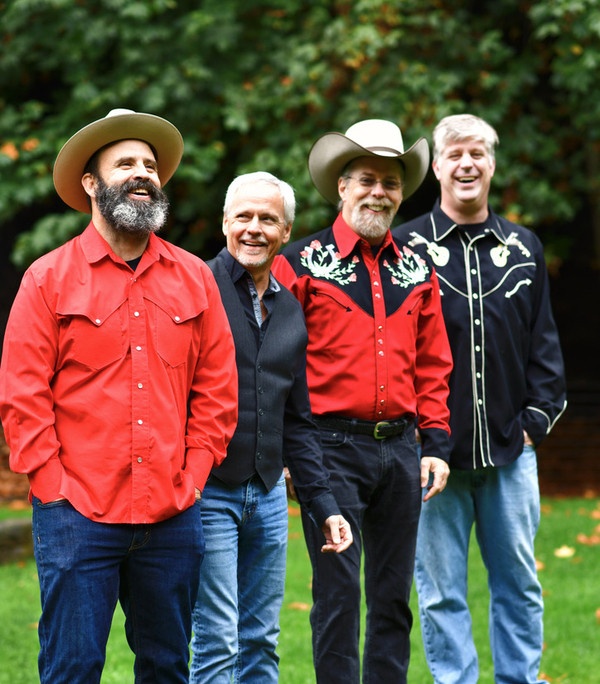 A song virtually made for the current political climate, Brad Creel & the Reel Deel deliver a fun, optimistic, bouncy and joyous song for the end of summer and welcoming of fall, all leading up to one of the biggest elections ever.
https://www.facebook.com/bradcreelthereeldeel/
"I sat on the song for years and did nothing with it until I went to a Black Lives Matters protest in Portland a month or so ago. The energy of the protest and the passion of the movement motivated me to dust off the song and record it with my band. It came to me in a dream, and I felt like it was made for this moment, because it is exactly what we need to do… that's all come together and work as one to change the course of history."
Hearing Brad Creel & the Reel Deel is like listening to a John Prine album while Merle Haggard is cooking in the kitchen, Gram Parsons is on the front porch, and Bigfoot is dancing in the front yard. As these artists are now dead (except Bigfoot), Brad has kept their sound alive by combining the musical styles to create a unique genre of music he calls, "Lava Lamp Country."
"All The Friends That I Have Found" –  https://soundcloud.com/inmusicwetrust-2/brad-creel-the-reel-deel-all-the-friends-i-have-found/s-dTZB1YZUjSO