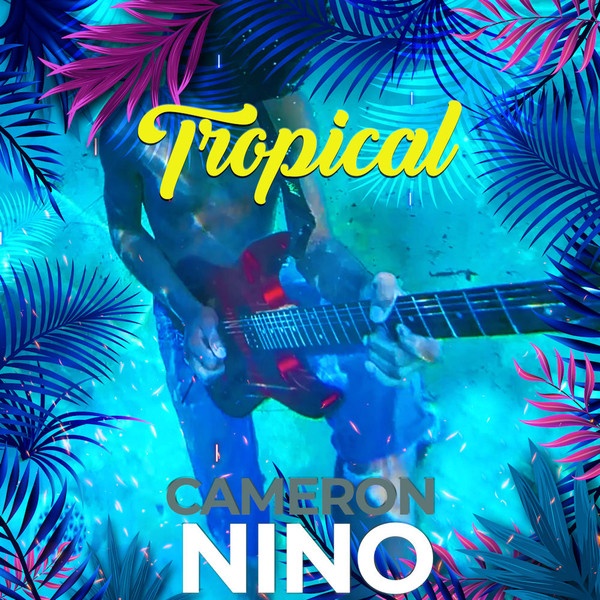 Cameron Nino gets the party started on the beautiful, blissed-out vibes of "Tropical". Everything about the track radiates pure joy, from the passionate vocals to the playful lyricism. His voice possesses so much happiness and optimism that it becomes absolutely infectious. This, mixed with the jubilant instrumentation, makes it a piece that feels simply teeming with life. Stylistically they bring together elements of the dancehall, reggae, pop, and a hint of funk for good measure. Multiple layers intermingle to create a sound that is so lush. Virtually washing over the listener, the whole of the work has a carefree attitude one that feels poignant.
Listening Link: https://tidal.com/browse/album/150806177
Funky keyboards set the tone for the piece, as it has just the right amount of giddiness. Upon the inclusion of the vocals the groove begins to roll. Instrumentally it works wonders from the low-slung bass to the nimble percussion that further adds to the low-key tempo that runs through it. By allowing all of this to build up in a careful, considered fashion Cameron Nino makes the track feel so organic. An elegant mixture of melodies intermingles, weaving themselves together into something that becomes completely intoxicating. The physicality of the piece works its magic as well while it transforms into a virtual celebration for the final stretch of the work, letting it all loose in the best way possible.
The website with Label – https://bongoboyrecords.com/cameronnino/
–
Artist Website: http://www.cameronnino.com/
This single was submitted by Bongo Boy Records for Consideration for the upcoming Grammy® Nomination in Melodic Rap Performance. The single is from his EP title OUT which has been submitted for consideration in Best Pop Vocal Album and Best Pop Solo Performance. Another single titled "Can't Breathe" also from the album OUT has been submitted for Best Pop Vocal Album and Best Solo Performance/
A true summer jam to blast as loudly as possible, Cameron Nino brings nothing but good vibes on the neon-hued splendor of "Tropical".