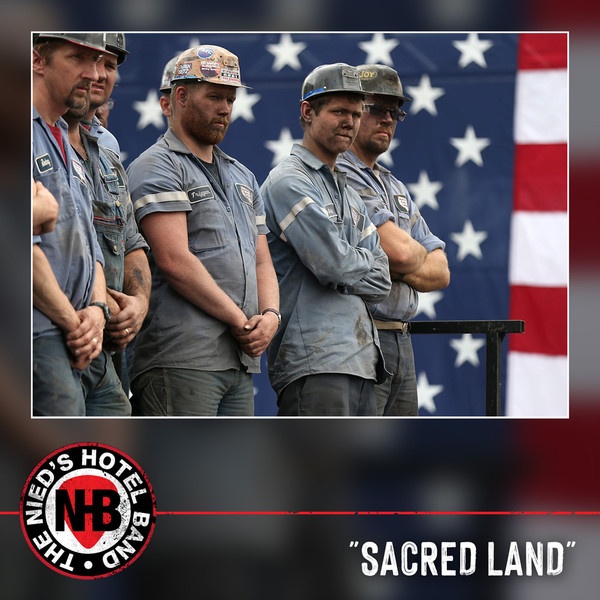 Nied's Hotel Band delivers a big bold bluesy sound on the highly personal "Sacred Land". Lyrics are written with the greatest level of deference to those who gave so much for their families and their communities. The instrumental here possesses a living, breathing quality to it further punctuating the importance of each word. Verses have a unique quality, perfectly balanced for maximum impact. For the best experience, this song should be played at a high volume, so it can be felt as well as heard. Done with such compassion they sing for the overlooked, the forgotten, and do so in a way that is truly their own. Interplay here happens with true gusto for the whole band listens to each other, playing off each other with tremendous ease.
Drums introduce the piece with a tremendous sense of purpose. Guitars perfectly merge with the sheer poignancy of the saxophones. Tempos are kept at a respectful pace. Overall, much of the work has its own spirit of true grandeur, with the sound soaring up into the sky. By keeping this stately pace the lyrics gain a particular power. Sung with so much fire, the passionate performance proves to be something gorgeous to behold. By emphasizing the importance of Blue Collar America, they explore a world that so many in the US forget, and they do it with such much style.
"Sacred Land" proves to be a beautiful, bountiful sound, one that proves Nied's Hotel Band's impeccable bluesy chops.