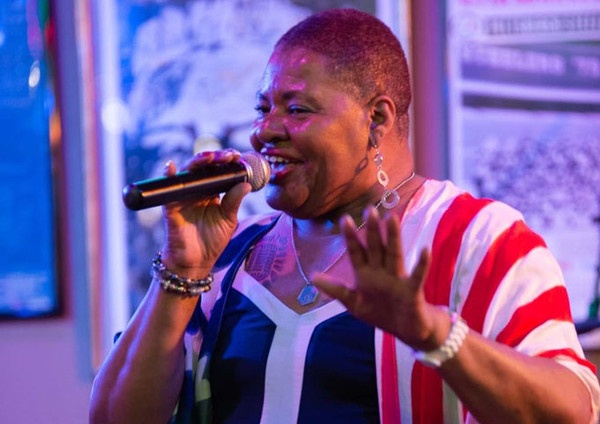 Wade In The Water is one of those timeless songs. Written one hundred and twenty years ago, it is a comforting spiritual which seems to exist a world away from our modern lives. But such songs survive because of their effectiveness, their ability to talk to us, because they remain relevant. Miss Freddye's reworking of this song, one perhaps best know thanks to The Staple Singers, is certainly authentic and, production aside, could be placed anywhere on the songs long and extensive timeline.
– https://open.spotify.com/track/5kx8AY7TQOT4G82nnBr7fp
This version works because Miss Freddye is astute enough not to try and add any modern studio trickery and only the deftest of lyrical changes to allow the song to move with the times. And such a big song with such a soulful message requires a big voice and she certainly has that, one which is allowed to sit front and central framed only by banks of glorious gospel harmonies and a piano to keep everything on track.
I can't image there are many songs from today's crop which will be sung in a century's time but I suspect Wade in the Water will still be around even then.