Author: Pasha Orleans-Foli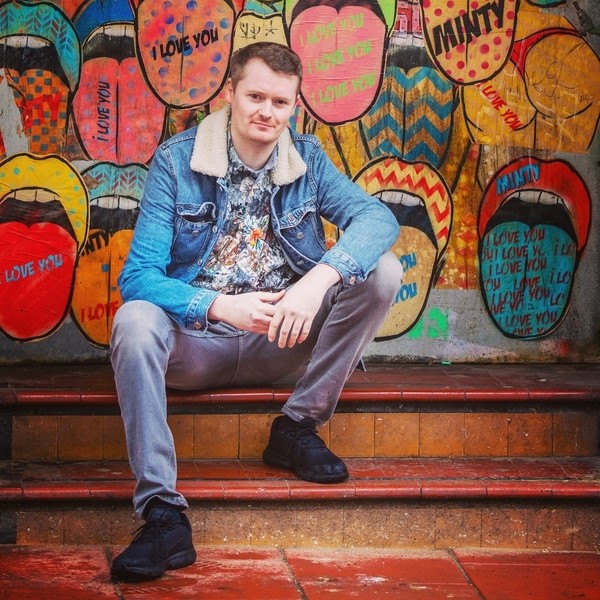 Emerging singer-songwriter James Millier has really become an artist to watch over the last 2 years. Following his hit single "This Life" in 2018, his music has evolved into a unique folk electro-pop blend, with ethereal vocals that evoke a real sense of calm. His eclectic range of influences span from Michael Jackson to The Police, which shines through in the electronic undertones of his tracks. Taking inspiration from a series of life experiences, James' lyrics are evocative and moving, highlighting important topics that are identifiable on all levels in an uplifting and powerful way.  
https://www.instagram.com/jamesmilliermusic/
For James, writing and performing music is only a fraction of his musical aspirations. His passion for celebrating and supporting other independent artists rings true, as he has frequently hosted 'virtual' live performances of late that highlight the new works of his talented counterparts. His plan to establish a songwriting camp is exciting news for budding songwriters, giving him the opportunity to share his insight into the creative process and help young writers cultivate their own musical talents.  
The recent release of James' newest single, 'Discover New Memories Together', is another exciting addition to his ever-growing collection, as he ultimately looks ahead towards unleashing an EP later this year. The brand-new track reflects his signature style, taking the character of a mellow ballad that simultaneously embodies a sense of hope and optimism in lyrics that look towards a brighter future. 
Delving deeper into the single, James explains his vision behind it: 
Releasing 'Discover New Memories Together' really felt right because it was a song I could connect with as a person and I felt that so many other listeners could connect with the single at the same time. Having the support towards the single when it was released today really means the world to me, and I am always going be eternally grateful for giving me that extra strength with this single release."
With so many exciting plans in store, we look forward to hearing more and seeing James' music really take off in the future — be sure to watch this space!