UK songwriters, producers, and vocalist duo Eli & Fur have shared two new tracks, the first taste of new material set for release via the pair's label home since 2014, Anjunadeep. Hailing via London, as Eli & Fur the pair have risen to the forefront of the international house and techno scene and have garnered a reputation for dark and emotive soundscapes built for the dancefloor.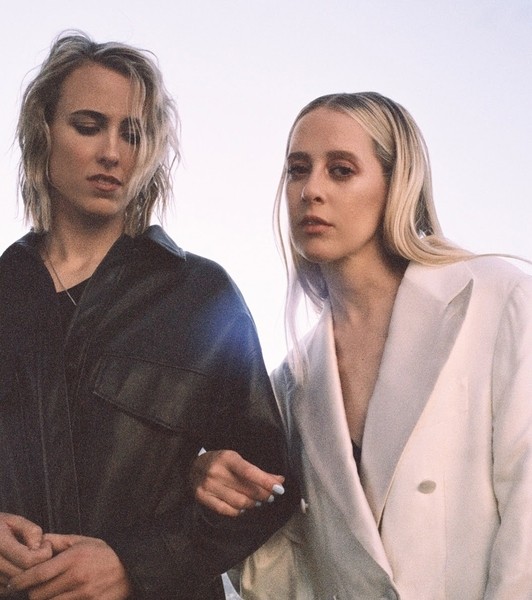 The opening track 'Walk The Line' is a hypnotic groove of gradually evolving arpeggiators and tantalizing lyrics. The rhythm appears to circle around you, rising and falling with intensity. Eli & Fur's composition feels energetic and ethereal – described by the duo as being "something to listen to and let go", as if fuelled by escapism and the yearning for new experiences. The dark yet somehow uplifting aura of the vocal effectively captures those wide-eyed moments of dancefloor euphoria where the world appears to stand still, tempting the night to run in any direction just as soon as 'Walk The Line' has its moment in space and time. Speaking about the lyrics for the track, Eli & Fur said, "We wanted to write about being at the precipice of something where you can either jump off or circle back into bad habits. About something or someone you can't live with but can't live without… being stuck in a cycle of trying to make something beautiful last".
https://www.instagram.com/eliandfur/
The second track 'Big Tiger' has an undeniable presence with its haunting stabs and growling bassline slides. Tweaked and perfected by Eli & Fur earlier this year throughout lockdown – the track is a culmination of dancefloor escapades slowly forged by crowd reactions. The U.K. duo has been carving the record in developmental stages until properly prepped for ultimate effectiveness in the club. Such an organic approach to the creative process can be felt in the record's immediacy and depth. 'Big Tiger' sonically stalks and pounces creating intense moments of ecstasy and tension within sets. The girls have been on a journey with this record – and it shows.