Nothing sinful at all with this latest single from Bigg Homie Sin as "Therapy" will add some bounce to your step. This may be a therapeutic release for Bigg Homie Sin & Feel Banks because they appear to be hitting on relevant topics that hit home for many. Bigg Homie Sin & Feel Banks are offering this "Therapy" session to anyone willing to just stop and listen for a second.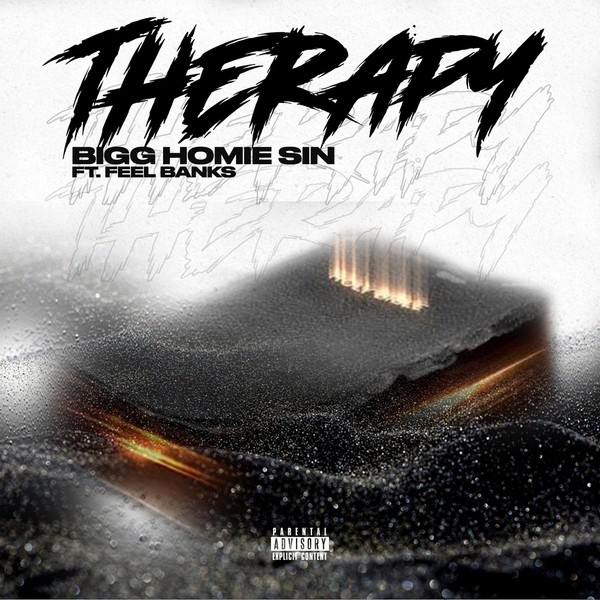 The track starts up with fresh hooks being thrown your way that continue on for the duration of the song. "Therapy" showcases Bigg Homie Sin as fearless on the mic with one smooth flow. Bigg Homie Sin's delivery is strong as Feel Banks adds a nice touch to the overall track. With raw lyrics and a street swag in place, Bigg Homie Sin & Feel Banks can do no wrong on "Therapy".
Representing as "Newark Made" and under Winners Only Music Group, Bigg Homie Sin and Feel Banks look to dominate by providing the ultimate "Therapy" for people everywhere. Come one, come all and experience this rap attack from two dedicated rappers who are on a mission to pump the airwaves with hip-hop "Therapy".
This single is available on many streaming platforms including: Spotify, Apple Music, Pandora & Tidal so be sure to give it a spin. The listener can get a big, healthy dose of "Therapy" with the help of the rap doctors, Bigg Homie Sin & Feel Banks serving up the infectious beats & rhymes. "Therapy" just might be the right medicine for your eardrums, so come get some!
https://twitter.com/BiggHomieSin
By Jimmy Rae/JRae23