Andrew C. Marshall, an alternative pop/rock artist based in Nashville, TN, is giving listeners an up-close, front row seat to see his open heart on display in his lovely new single "All I Am" off of his upcoming album release Terrestrial Radio. "All I Am" comes as a contrast to his first single released off the album. It is slower and calmer, reflecting the ebb and flow one finds on the album, but keeps the same honestly in it's lyrics that can be expected with Marshall.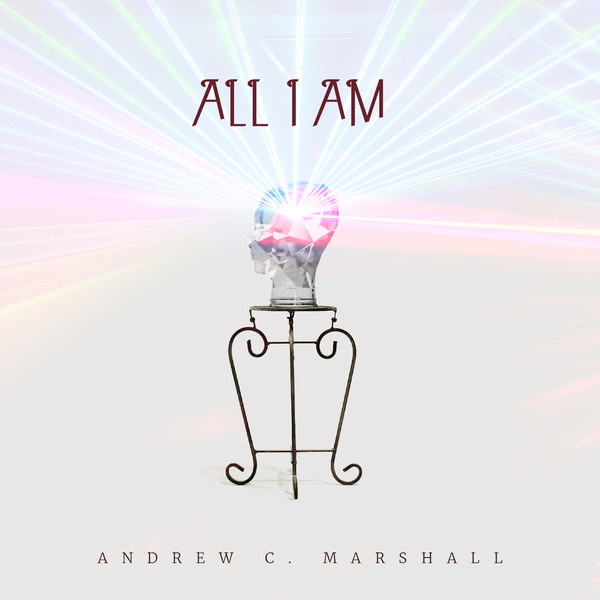 "All I Am" is a beautiful echoing hallway of melancholy notes combined with sweet honey-like aroma. The driving message in the lyrics is about knowing that you can say anything to the one you love, with the confidence that you are always loved no matter the circumstance. When you are with the right person, they will always be your best friend, no matter the situation. "If I show you my mind, don't diagnose me," sings Marshall. The need to express struggles without always having someone try to "fix" you, is universal, and something everyone can relate to. Everyone needs someone to just listen sometimes.
The ability to communicate these universal ideas is something that sits close with Marshall. "It is a wonderful thing to have an honest thought, translate that thought through my art and do it in a way that other people can connect with," he says. "I was able to be honest, and it has given many people who have heard the song the strength to speak up knowing they aren't alone." "All I Am" encourages you to not only open your ears to other people, but also to yourself.
The laid-back intimacy of this single opens your ears not only to the music but also to yourself and others around you who feel the same as you. It knocks on the doors of your heart, sits inside your home, and has tea with you and your thoughts. "All I Am" will be released on September 4th, and make sure to look out for Terrestrial Radio dropping October 2020.