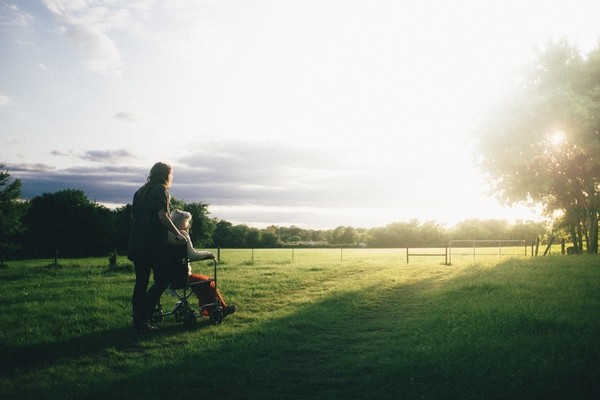 Elderly people usually require higher attention and care than others. They are like children who need non-stop care. But family members or relatives can't spend that much time with them due to various reasons such as work, private life, entertainment, etc. For the people, who live alone and don't have any relatives, it is much more difficult to take care of themselves.
Luckily, today there are various options to compensate for the lack of time and attention elderly need. Well, elderly houses are always an option but this way they won't feel like at home. There is another great option for the people who don't want to leave their houses and their family members don't want that, too. Homecare services are a great solution. Whether it is a simple gardening, cleaning, or a more advanced service such as psychological assistance, etc homecare services can come to the rescue. In case you need homecare in Bromley, then you can consider River Garden. Authorised by the Care Quality Commission (CQC), River Garden promises to take care of your loved ones with high responsibility and a warm attitude. They won't feel alone or neglected because the River Garden team is always there for them.
Anyways, if your thoughts are confused by the wide variety of options to choose from, we have prepared a helpful guide to check it before choosing a home care service in Bromley.
Consider home care type
This point might complicate your choice even more but we promise that the next points will help you find the right home care service provider for you or your loved one.
First, you should consider what type of home care service you need. It could be an agency that will take care of your family member 24/7 if needed. You can discuss all the details further with the agency. It could be several hours a day just to help cleaning, gardening, and shopping or a more advanced solution. This type of agencies provide professional home care services with certified nurses or assistants.
You can also find a private assistant but be careful to find a responsible and professional one. You will cut on agency feed in this case, but it would be more difficult because in this case, you will become an employer so you should take care of your employees.
And finally, if your loved one is techy then you can buy digital gadgets such as Alexa, Google home, etc. to help them out or other gadgets such as memory devices, user-friendly mobile phones, etc.
Make a list of questions and requirements
If you have chosen a home care agency, then keep on reading. You should prepare a list of questions and requirements that you will need to be ensured when hiring them. When creating your list, beware to include what type of services you need (gardening, household, cooking, therapies, etc.), time (weekend, 2-4 hours a day, 24/7 support, etc.) and general things (gender, age, specific characteristic features, etc.).
Don't forget to ask about fees, staff certification, approach, to name a few.
Check nearby homecare services
Why choose a home care service provider near you? Finding a nearby home care agency is much more convenient in terms of location both for you and the agency. You can check directories to find options more easily with the information about them, contact numbers, and other details. You can also ask your friends or relatives for advice if they have had experience with a good agency.
Read reviews and shortlist
When browsing on the internet to find detailed info about your longlisted providers, draw your attention to the reviews. People tend to share both their good and bad experience on the forums, social media accounts, etc. This can help you shortlist your options. Also, some directories only display companies that are registered in one of the UK's care regulators so they are a credible source of choosing a home care provider.
Contact them one by one
As soon as you shortlist at least 5 home care service providers, contact them one by one and ask your pre-written questions and present your requirements. This way you will better understand which of them best meets your needs.
This is it. Choosing a home care service provider is not difficult with our guide, isn't it? Get started, select the best-fit home care service for you or your loved one.