Like the cruel wee-hours of the morning shift, or calloused hands from working construction, the tale singer and songwriter, Brandyn Cross, shares in his single "If Money Talks (It Ain't on Speakin' Terms With Me)" co-written by Daryl Stevenett is embedded in the heart of every person earning a paycheck. A fulfilling day's work can only do so much – the bank account doesn't always reflect the same passion. Cross, who's own life took a detour when a train accident took his leg, climbs back into the music scene. "If Money Talks (It Ain't Sayin' Much to Me)" is one man's gutsy narrative…and he's richer for it.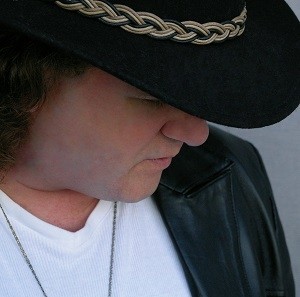 FACEBOOK: https://www.facebook.com/Brandyncrossauthor/
The lights seem low, the tone a bit more backlit. A wailing guitar hits during the chorus and the song's bridge – a guitar riff so honeyed after a murky start it might mean the sun is coming up. Cross plays with the listener with a back-and-forth of bluesy vibes and rockabilly pining. The drums are scattered, with just enough backbeat to almost feel skittish. Thrown in the pile are an organ, adding yet another soul and Gospel-like piquancy. The southern flare resumes with a hauntingly-beautiful violin. It's soothing nature, it's old-timey vibe has a copper like reflection when paired with Cross' battled voice.
Whatever I try to do, it just don't pay, Cross sings. I glanced at the background information on Cross. He's had a hefty share of work – from the Raising Kayn web series (he's the evil Candy Man), to current productions like Candle in the Wind, a family-focused Christmas feature film, Cross has kept a busy schedule. He even earned a Nashville Songwriting Festival nod for the song "Dolly Parton Has The Biggest Hits In Nashville". His former band, Whiskey Rose, gained a following from their hits "Don't Do Me Wrong" and "Blue Moon Over Heaven". I think he's preaching what so many artists of all mediums express – it doesn't always pay the bills. He's not blatantly mad or angry, but there is an inferred sigh or shrugging of the shoulders when he sings that line. Can you spare a dime, he ends the song, in yet another shrug. Cross' imperative voice is a ray of hope, a sliver of sunshine. He brings reality and relatability to "If Money Talks (It Ain't on Speakin' Terms With Me)." Hearing this song and knowing his backstory don't necessarily go hand-in-hand. I think even if he didn't have his tragic accident, he would have the same fortitude and relatable demeaner.
Fans of Americana, country, rock, blues will especially like this song. Cross' unique voice and his glimpse of the working person's psyche. Whatever dreams we have, it just doesn't always work out to have the financial haul to match. Still, Cross succeeds and then some with this timeless classic. You can literally have this song in any era of time. His song "If Money Talks (It Ain't on Speakin' Terms With Me)" has a lot to say – and he says it very well. As a listener it spoke to me in many ways.
Gwen Waggoner
The music of Brandyn Cross has been heard all over the world in partnership with the radio plugging services offered by Musik and Film Radio Promotions Division.  Learn more https://musikandfilm.com