The quality of the stage speakers during a live rock show can make or break any performance. Any crackling, popping, or unintentional sound distortion can send out bad vibes and be a less than pleasant experience for the audience. Finding the perfect speakers for a rock show might not be the easiest task, but a few tips can help you know what to look for before your next audio purchase.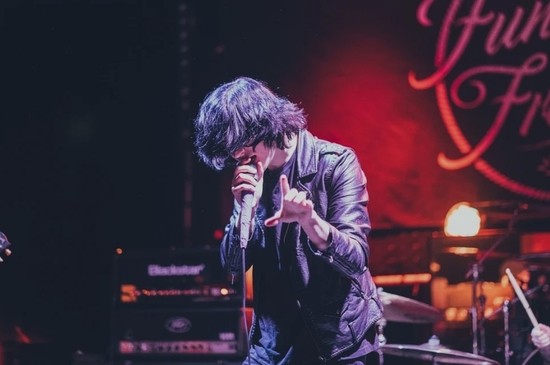 Coverage Area
Your speakers don't need cellular service, but they do need to be able to send great sounds across an entire venue. Some halls for rock concerts can be big or cavernous, and the space or particular acoustics of a place can make it harder for all of the sounds to travel effectively. While you can't plan for every possible location at which your band might play, you can look for speakers that carry the noise well.
Intuitive Interfaces
Although it isn't directly related to the quality of a speaker's sounds, a simple interface that is easy to use is important. During any live rock performance, the last thing you want to have is trouble with setting up the speakers or when you need to make changes in between songs. An interface that is intuitive will help ensure that you know what each button or dial does and allow you to make alterations to sound effects quickly.
Multiple Amps
Many speakers come with more than one amp. While you may not need additional amps for all of your performances, having at least two of them can make a big difference at a live show. In most cases, each amp will be paired with its own driver. Pairing amps and drivers in this way is usually a design feature that attempts to deliver more robust, higher quality sound overall. The extreme lows or highs you might reach on particular notes should both come out well with speakers like these.
Cooling Systems
Good stage speakers for rock performances aren't all about sound. You'll also want to make sure that the internal components have what they need in order to function properly. Some bands might overlook a good cooling system, but it is a vital part of a speaker's longevity. Fans or convection cooling technology can syphon off internal heat that is generated by the sheer power of your rock ballads.
Awesome tracks and great lyrics are a bit part of what makes any good rock band successful. However, all the creativity in the world can't overcome poor sound quality at a live performance. Make sure your band has the right tools for the job with quality speakers that are effective and easy to use. Don't forget to check out items with handles for easy transportation and steel grilles for protection on the road.
—
Meghan Belnap / Blogger, Researcher and Freelance Writer

Meghan Belnap is a freelance writer who enjoys spending time with her family. She loves being in the outdoors and exploring new opportunities whenever they arise. Meghan finds happiness in researching new topics that help to expand her horizons. You can often find her buried in a good book or out looking for an adventure. You can connect with her on Facebook right here and Twitter right here.