Bruce Wayne Carl is known as Warbler BC, and his album, Warbler BC One, is a short – but by no means sweet – six-song set. He's been described as a tortured musical soul. Well, the tortured soul label fits, that's for sure. The music he creates is consistently sad, so don't select this release as any sort of mental/emotional pick-me-up.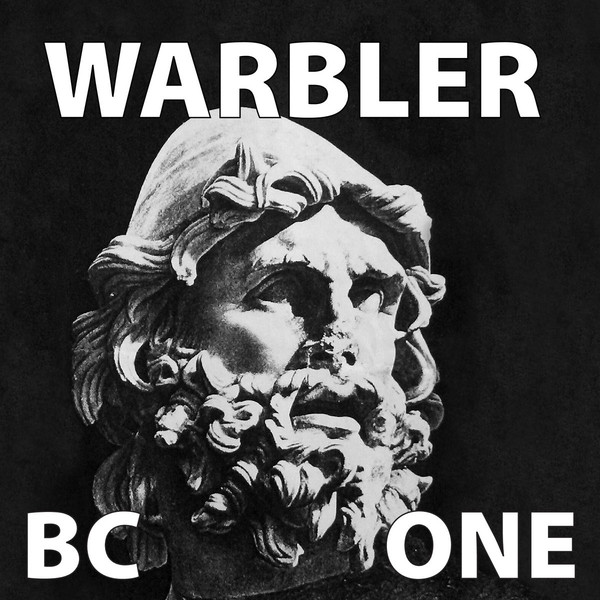 Vocally, Carl has a sort of down-in-the-mouth singing style that may remind you of Nick Cave. However, Nick Cave oftentimes mixes together equal parts anger and sadness, whereas Carl is mostly sad, through and through. Therefore, when Carl sings "Don't Fall In Love," are we even surprised? Of course not! He is, after all, a glass half empty kind of guy, who only sees the heartbreak looming at the end of any romantic relationship. On plus side, though, Carl is quite the crooner on it. He sings it quite nicely, over strummed acoustic guitars.
BC – https://warblerbc.com/releases
Spotify – https://open.spotify.com/artist/3Hq5NwIsXtzIoQbnqKRFG5
While 'quiet' is a word that describes much of the music on this release, Carl opens it up with for "Fair." This one kicks off with some aggressive drumming, in addition to some equally aggressive, weedy electric guitar. This time, Carl's crooning vocal takes on an enjoyable Jim Morrison quality. Of course, one can hardly imagine a Doors song with this instrumental backing. Nevertheless, Carl reveals his surprisingly wide vocal style range with the song.
With "Just What I Wanted," Carl goes for something a little more psychedelic. It includes consistent shaker percussion, as well as wild electric guitar. Its relatively simple title is matched with a basic – but beautifully so – garage groove. Melodically, the song doesn't evolve much. Carl can be heard screaming in places. The song also has a groovy (sincerely called such) electric guitar solo, too. There are times when feelings can best be expressed with poetic words. Other times, however, getting straight to the point is the better approach. This song smartly utilizes the latter method.
After a couple of loosened up rockers, Carl returns to the forlorn acoustic guitar and vocal approach for "Trouble." This one leaves Carl sounding like a depressed folk singer. This song, in particular, sounds a bit like one of those old Red House Painters songs.
The album closes with "Ulysses Song," an epic, nearly seven-minute long song. It sways to a waltz time cadence at first, and comes off a bit like a sea chanty. Although it begins woozily, it eventually goes into more of an electric guitar rocker. Once again, a lot of wonderful 60s rock music sounds to be Carl's template for it. If you know your literature, Ulysses is the Roman name for Odysseus, a hero in ancient Greek literature. It's also a famous novel written by James Joyce, as well as an Alfred Lord Tennyson poem. It's not entirely clear which – if any – of these historic stories influenced his song. It is, however, an epic length song. It's certainly not your typical pop song. Toward the track's end, there's even some nice piano work. Nice because there's so much electric and acoustic guitar elsewhere, so it's refreshing to hear a different sonic color.
https://www.instagram.com/brucewaynecarl/
Bruce Wayne Carl's Warbler BC One makes for some mighty interesting late-night music ingestion.
-Dan MacIntosh