Ella Blue is unapologetically herself, something female artists are often discouraged from being. But not Blue – she has forged a music career centred on one premise – wearing your heart on your sleeve makes you strong, not weak. Growing up in a dysfunctional family, with addiction at its core, Blue writes from the pain of her past. And it takes someone bold to heal in front of a crowd – but for Blue, you see, it is precisely music and performance which are her catharsis. And yet, she isn't a walking cliché, unlike those other artists who profess to be writing from the soul. Ella Blue truly is doing just that, and that's the difference. This singer, songwriter, and guitar player from Michigan is making music that is just so damn felt and instinctual.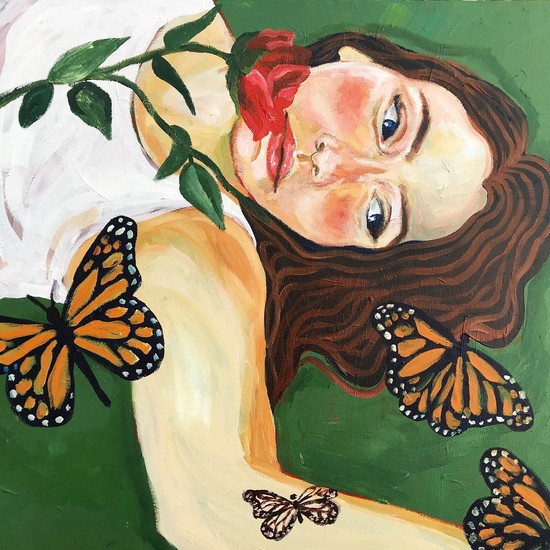 Ella Blue is reviving the vintage Laurel Canyon sound of the 1960s, with sultry vocals and folk rock guitar and rhythm. Her brooding single 'One' is the first song taken off her debut album 'It Happens I Am A Singer of the Heart', and much like lighting a candle at a dinner table, 'One' sets the scene for the rest of the evening. The album ebs and flows between empowering and retrospective, with a 'Poem' set to guitar featuring Blue's very own speaking voice. It's a mesh of sounds and energies, woven together by recurring themes – an entrancing listen from start to finish.
There's a sophistication beyond her years in Ella's music… she has clearly absorbed much of what she was listening to growing up (Alice Cooper, Jim Morrison) and distilled into her own sound. The result is beautiful; raw yet sophisticated, timeless yet contemporary, and vulnerable yet oh-so strong.
Ella Blue's single 'One' is taken from her album 'It Happens I Am A Singer of the Heart', which is out now. Ella Blue is currently based in New Orleans.