So we are back at it in the last week of August 2020, the music journey continues. Today we head to west Texas to hang with a wild group of siblings who create amazing music by the name of The Iveys. Their songs are a cool blend of Modern Country, Americana and Alt Folk and they're message is all about family, positivity and helping others. They are usually out touring constantly but due to covid-19 that is not possible. But they have been putting out music as you will see with the new video for 'Once An Eagle.' Enough from me, lets get to listen & know more about The Iveys!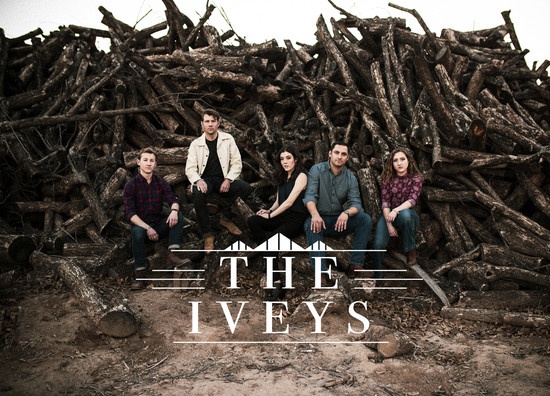 @skopemag: Where are we talking from today and how is Summer 2020 treating you?
The Iveys: We are currently on our family pecan farm in West Texas. The trees are thriving, filled with pecans, and we have just a few short months left before we head into harvest. Considering the circumstances, summer has been interesting to say the least; but we've been enjoying the chance to appreciate the little things and be grateful for all that we have, especially the moments we are blessed to spend with one another.
The Iveys: This pandemic has affected everyone in one way or another. With all the changes that have occurred, we haven't played any live shows, but we have worked to find other ways of sharing our creativity. We have been connecting more with the online community, participating in livestreams and creating content. Though times are strange, one thing we can hold onto is that art will always find a way. We just have to rise to the challenge.
@skopemag: Love that you are all family / siblings. What role did your parents and life growing up in western Texas to foster such a passion for music and what music was played growing up around your home?
The Iveys: There was never a time where music wasn't playing in our house, and we were always encouraged to sing as well as pick up an instrument, which we all did.
Our parent's musical tastes were very diverse, so we grew up listening to all genres of music. From "The Beatles" to "Chopin", "Ella Fitzgerald" to "AC/DC" and everything in between, there wasn't a style that we weren't exposed to.
@skopemag: Being that there are five of you in the group how do you coordinate practice / rehearsal and do you all have an equal say in the direction of the group as a whole?
The Iveys: Since we all share a passion for music, we make the time to get together to work on new sounds and rehearse. It's as simple as one of us sending out a group message and the rest of us looking at our schedules to coordinate with the rest of the band. Since music is such a creative art form, we feel that it's important to have different opinions. It can lead you to something great, pull you out of your box, and have you see a situation from a completely new angle. It doesn't mean we always agree, but at the end of the day we work it out and come to a compromise.
@skopemag: I am a huge fan of Bud Light & whiskey while I play top country on Amazon Music, what is your opinion on the mainstream adaptation of country music today from artists like Luke Combs, Miranda Lambert, Morgan Wallen, etc?
Spotify: https://open.spotify.com/artist/4DfWZliaM2iPkHWyyeNz0j
The Iveys: We listen to all kinds of music from a bunch of different genres; country, rock, pop, you name it. There's some good stuff out there, and a lot of talented artists working hard to gain exposure and build a fanbase. The folks in the modern country music scene are doing the same thing, and we respect that big time because we know how hard it is to earn fans, and keep them. Fans are what keep all of us going, and they decide what's a hit and what isn't!
@skopemag: So you had a new music video for 'Once an Eagle' premiere on August 13. Offer us insight how long you were working on this new video and where do you go to write, record and master the songs?
The Iveys: We had one week to plan the video, one day to prepare for the video, and two days to shoot the video. It was a whirlwind, to say the least. Galen and Jenna were our creative team on this project and they worked tirelessly to create a compelling and stellar video. There were certainly sleepless nights involved throughout the editing process as we worked to bring the video to life. As far as the music goes, we find inspiration can strike us at any moment, regardless of where we are. We've written songs in stairwells of hotels, on apartment couches late at night, and walking too and from daily activities. If you want to, you can find inspiration all around you. We are blessed to live close to the state-of-the-art recording studio, Sonic Ranch, in Tornillo, Texas. That is where we have recorded and mixed all of our new music, Including our new single, "Once an Eagle."
@skopemag: The video for 'Once An Eagle' is powerful. Who helped come up with the visuals and how do they express the message of the song?
The Iveys: Galen and Jenna worked closely on the artistic direction for the video. The song has always been a fun one to perform and has been well received at live shows, so we knew we wanted the video to have a zany flair that echoed the upbeat and vibrant nature of the music. We used primary colors coupled with interesting patterns and detailed styling to try and capture a sense of timelessness and whimsy that touched upon the inspiration of the story.
@skopemag: When it comes to being inspired to write music, explain the role of each member in regards to your songwriting process.
The Iveys: The songwriting process usually starts with Jenna and Arlen. They often write together, as is the case with our current single "Once An Eagle." A new song idea may begin with a hummed melody, or maybe a guitar or piano riff, or even lyrics written down on a napkin. When we prep for an upcoming recording session or live performance, the whole band gets together to play. As we jam, the song slowly comes alive until it becomes a true Iveys original!
@skopemag: When you are not making music together what else do you have going on in life such as hobbies, family, work, etc?
The Iveys: Coming from a large, tight knit family, we all strive to stay in touch and connected, and with Arlen and Andie's son, Parker, born just a few short months ago, the family is closer than ever. When not working on music, Arlen and Galen are busy working on the family pecan farm and all of us are looking to the future with hopeful gazes for what it might hold. Each one of us has our own hobbies and interests keeping us busy, being students in college, crafting on sewing projects, preserving peaches, to puzzle solving, and of course, reading to keep the flames of the imagination alight.
@skopemag: I was blown away to read how you have played over 500 shows across the United States. At what point in this Covid-19 pandemic would you consider heading back out on the road and what do you miss most about touring?
The Iveys: We are a live performance band, that's what we love to do – play our music live! Covid-19 has really changed that part of who we are as a group. The road is a second home to us. We miss the fans and the friendships we have made while touring, and we miss the joy of that shared musical experience. We are hoping to be back out there, wheels turning, very very soon!
@skopemag: For those that are new to the sounds of The Iveys – why should they give you a listen and what is coming up for the rest of 2020 and beyond?
The Iveys: Because we humbly believe… we are the best young Texas band out there! We are a family band, led by three part sibling harmonies, we play our own instruments, write our own songs, make our own music videos, and pour ourselves fully into each and every performance. The rest of 2020 will be spent making a few more videos to go with the release of 4 new singles, live-stream concerts, and hopefully spending some time in the recording studio before years end to create more new music to share with you all in 2021.
@skopemag: These days we are all on social media and music streaming, so let folks know where they can follow / like / stream The Iveys?
The Iveys: If you want to keep up to date with us or stream our music, you can find us on most social media/streaming platforms such as YouTube and Apple Music. You can also find us at: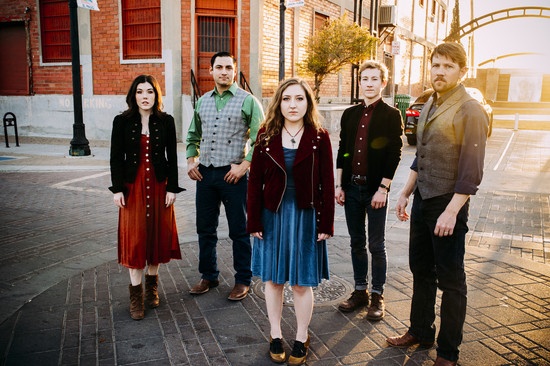 Our website: https://theiveysmusic.com
—
FaceBook: https://www.facebook.com/theiveys
—
Instagram: https://www.instagram.com/iveysmusic/