Rising pop artist Blanks has dropped the official music video for the track 'Favourite Nightmare' taken from his new EP 'cheap sodas and ice cream kisses'.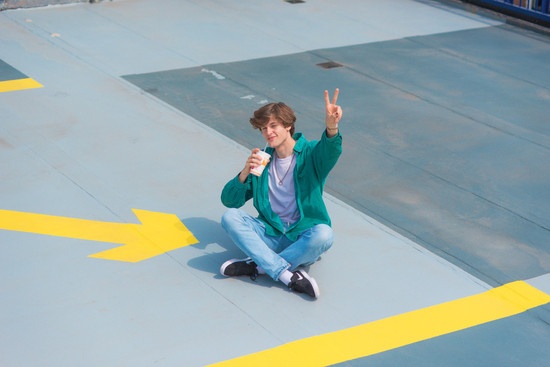 Under the direction of Johan Verhoeven, 'Favourite Nightmare' cleverly uses a wide-range of shots including closeups to convey fear and confusion as well as editing techniques to tell the story of the woman that Blanks cannot get out of his head.
The audience are greeted to a stunning 1973 red Mercedes-Benz 450 SL (Registration 06-YA-60) which is a popular car in the world of television and film including the TV series of 'Wonder Woman' starring Lynda Carter, 'Dante's Peak', 'Point of Impact', 1974's 'Six Million Dollar Man' and 'Columbo: Make Me A Perfect Murder' to name but a few.
"Frappuccinos baby, they taste so fabricated. I'm guessing you don't see the metaphor" he explains to his girlfriend as they run around a field in the sun and skipping stones in a pond. The fluid electric guitar tone is an earworm and vocally Blanks has an upbeat vocal style that would work perfectly in a summer festival setting.
In conclusion, a lot of creative efforts and time have gone into the making of 'Favourite Nightmare' with various 21st-Century references including 'Friendzone' and the lingering camera shot of '4:20AM' (I will allow you to research that one yourself dear reader) and it is an exciting and vibrant body of work which should please both current and future fans of Blanks.
'Favourite Nightmare' is out now and taken from Blanks' debut EP ''cheap sodas and ice cream kisses'. In addition, Blanks will perform a headline show on Tuesday 11th May 2021 at Colours Hoxton, London, United Kingdom. Tickets are priced at £16.50 each and are available now at www.ticketweb.uk/event/blanks-colours-hoxton-tickets/10101365?pl=colours