RAINNE is getting back to basics with their latest release "bitch. an acoustic ep." Sticking to their roots, this acoustic ep showcases RAINNE's musical flexibility by delivering a drastically different take on some of the band's previous releases as well as new, unreleased songs. Don't let the word 'acoustic' fool you, this EP packs a serious punch and begs the listener to let their inner bitch flag fly. With no-holds-barred lyrics and genre-bending saxophone riffs, RAINNE has managed to bring the spunk and charisma of their live show to record form.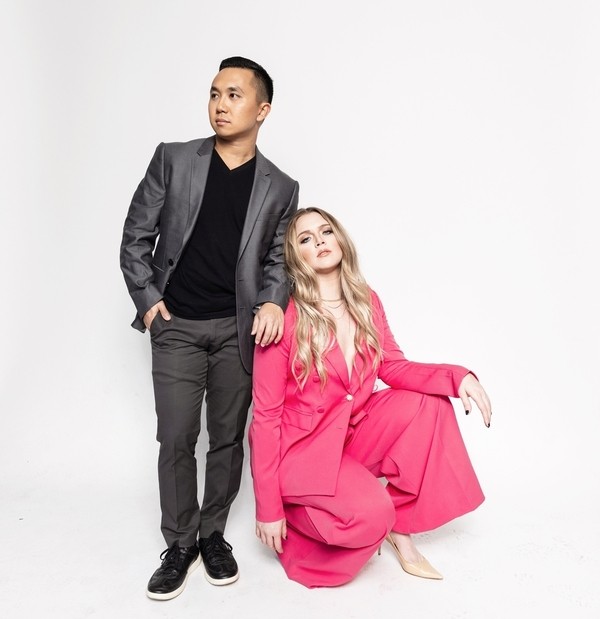 Their first adventure into self-production, "bitch." is full of percussive guitars, vibrant vocals, and slick saxophone riffs that elude to the duo's beginnings as performers. "We wanted to really capture the essence of our live show now that performing has been put on hold" explains RAINNE's saxophonist Justin Klunk even though the idea to record an acoustic EP was sparked long before the pandemic, but during their first US tour in 2019 with Sofar Sounds. The EP features the band's first two singles, the sassy and playful "Petty", and the fictionally brooding "Psycho Killer," two new songs ("Nosebleeds" and "Want You Back"), as well as a cover of Gnarles Barkley's "Crazy."
DSP – http://open.spotify.com/album/53bb5QK38z9HKAxB7gKplV
Last October, RAINNE had the privilege of opening for Taylor Swift, Lizzo, Billie Eilish, and more at the Seventh Annual concert, beating out over 14,000 competing artists for the chance to play the prestigious stage.
DSP – http://smarturl.it/RAINNE.bitchEP
Los Angeles-based alt-pop duo, RAINNE, are drenched in emotional catharsis and weighted in darkness that can be felt everywhere in their sonic universe. Both classically trained — comprised of singer-songwriter Annie Dingwall and saxophonist Justin Klunk — they blend a sophisticated pop songwriting prowess with a late-night drive encompassing the west coast's charisma, ultimately offering a twisted cocktail of sassy and sinister pop.