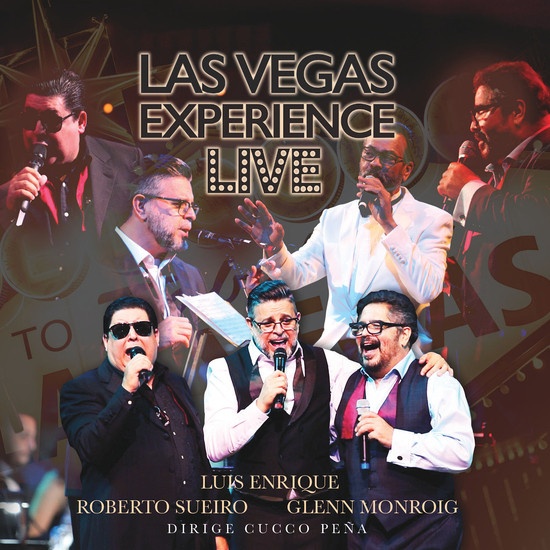 A big, brash and bold swinging sound defines the Brokys On Band's "Las Vegas Experience". Energetic to its very core the whole group appears to be quite game. Nimble instrumentals and smooth vocals lead the way. The timeless take on these standards feels outright joyous. Virtually bursting at the seams, the sheer amount of versatility they display is infectious. Rhythms race on through with the limber melodies further adding to the sense of celebration. Interplay proves to be the true essential element throughout the whole of the album for they listen to each other and play off each other, resulting in a fully communal approach.
DSP – https://open.spotify.com/album/1NBYFYPO0NZhonw72liyhM
https://open.spotify.com/album/1NBYFYPO0NZhonw72liyhM
Spirited percussion introduces the album with the wild ride of "Perdido". Great horns and silky vocals define the playful "Moondance". Jaunty grooves anchor the passion of "I've Got You Under My Skin". Bluesy keyboards intermingle with the rest of the arrangement on the massive scope of "That's Life". Great fire pours through the whole of "Luck be a Lady" where the fanfare feels particularly physical, almost commanding even. Layer upon layer of sound flows through the funky "Take the A Train". Taut bass anchor the urgency of "Mack the Knife". Featuring an incredible buildup with a big-band feel is the freewheeling "Crazy Little Thing Called Love". Effortlessly closing things on a high note is the soaring "New York New York".
"Las Vegas Experience" shows off the flawless chops of the Brokys On Band in creating a lush, luxurious atmosphere that washes over the listener.
https://www.instagram.com/BrokysOnBand/
—
https://www.facebook.com/BrokysOnBand/