The new album from Ukrainian folk metal group Midgard is entitled Tales Of Kreia and is the band's third full-length release. Unlike the previous two albums, Tales Of Kreia is specifically written within a fantasy setting and every song is endowed with different moods while raising a variety of philosophical issues about life and death.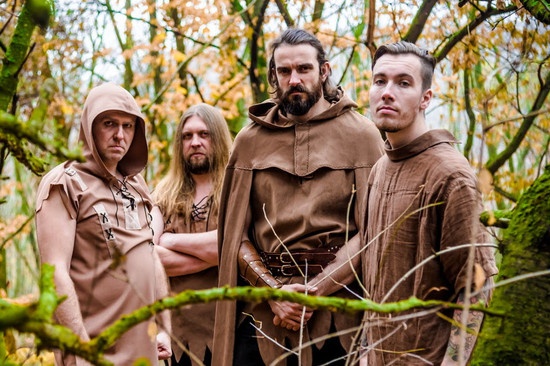 The album shows the diverse nature of Midgard, ranging from pure metal and to complex, multi-part compositions with the use of a large number of ethnic instruments. At its core, the entire album constitutes a single whole, as each composition illuminates one or another part of the universe which the album discusses.
This album will appeal to both fans of good groove and lovers of fast and melodic guitar riffs. In addition to this, there are not only growling vocals, but also quite a lot of clean vocals which add exceptional drama and complements, very harmoniously, the atmosphere of the fantasy world. However, this is not a sign of commercial trends, on the contrary, such elements on Tales Of Kreia are used to make a total connection of all the elements, in which Midgard actually unite the real metalheads. In any case, no description will truly give the listener an idea of what exactly the band put into their songs. Time to hear it for yourself!