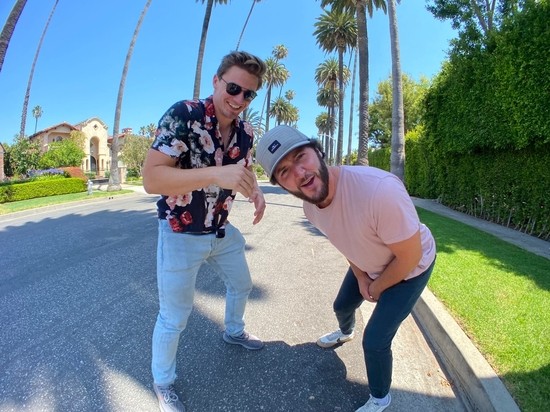 Farco and Damian C. join forces for their collaborative project 'My Last Debut'. The two artists have been killing it on their own, so their collaboration is set to rock the charts and playlists this summer.
Check it out here: https://open.spotify.com/album/5NPLt9kcK1kH9jEaq1o28a
Mark Diedrichsen aka "Farco" is a 25-year old music producer born and raised on the Jersey shore. As a teenager, he initially began making music because all of his friends were rappers and needed beats. During his senior year of high school, Farco fell in love with electronic music and decided to begin DJ'ing. He has since opened for Ja Rule, Ashanti, Tory Lanez, Pauly D, Paris Hilton, Kirill Was Here, Dannic, and Mike Stud. His six remixes on SoundCloud gained hundreds of thousands of plays and drew the support from The Chainsmokers, Two Friends, Justin Caruso, Milk n Cooks, Run The Trap, Smash The House, and many more.