We are so excited to kick off a fresh week with a Q&A featuring the talented and reality spoken – Gutta Slim. Gutta Slim just released a new video "Snatchin Purses" where he addresses how awful the effects on the economy has taken due to covid19. The message really makes you realize that regular folks from all walks of life are doing whatever they can to get by and take care of their families and themselves. You have to admire an artist that refuses to sugarcoat what is really going on today in the USA. Not only the video but Gutta Slim also has a new album coming titled "Ella Mae Grandbaby". Join us today as Gutta Slim gives his take on life right now in summer 2020 and be sure to hit him up on social media – he loves to hear from the people.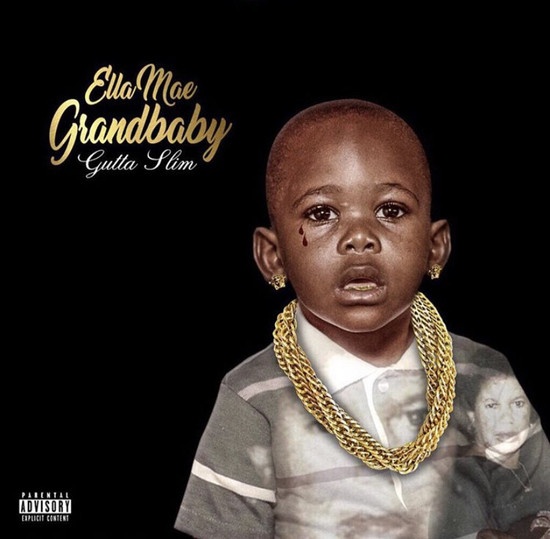 @skopemag: Where are we talking from today and how is summer 2020 going for you?
I'm live from the crib really just waking up. 2020 has been full of ups & downs for me & i'm sure everyone can attest to that. Covid 19, to people dying left & right to being jobless & on top of that we had to bury my sister yesterday. Losing a sibling feels like a part of you is gone forever. Thought 2020 was going to be prosperous year for everyone but it feels like a bad dream i cant wake up from.
@skopemag: It has been a wild 2020 here in the USA – how all this effected your everyday life and your music ambitions?
Only thing i can say about how 2020 affected my career is i'm unable to do live shows & interacting with the fans in person. Yea you can get creative by goIng live or doing virtual shows but it ain't the same. The fans want to be able to touch you & feel you. Music promoting Is almost like politics you gotta shake hands & kiss babies but how can you when you never know who's infected with covid. Just have to stay positive & find more creative ways to make money. I stay in the studio. Ive had time to record over 100 songs since covid luckily i have a home studio. Thank god for streaming that's how most artists are eating now.
@skopemag: When in life did you really get into music and hip hop and have your friends / family been supportive?
Started back when i was a jit my dad & brother use to play all kinds of music growing up in my house. Hip hop to r&b to gospel. I use to write the lyrics down to hip hop songs & learn them. It was others, but one i can remember is rapping Ghetto Boyz " Mind Playing Tricks On Me" me & my fam was riding in the car & my dad was playing it & he told me to rap it & i did word for word. I don't even know how he even knew i knew the song lol. Then when i got to middle school I was a big Bone Thugs fan i learned their songs & we use to have contests to see who could rap their songs the best. So by the time i made it to high school i started writing my own lyrics & at lunchtime somebody would be beating on the garbage can & it will be a cypher going on so i stepped up & spit my rhymes & i got a lot of love & this would go on everyday until we got ran off by the schools dean lol. Yea my fam supports me 1000% my daughter & my nieces are my biggest fans lol but all of my friends supported me & still do with the exception of a few that were trying to rap also, soon as started to gain notoriety & success they fell back & became trolls. Jealousy & envy played a big role. I wasn't happy about it cause i didn't treat anyone any different but i had to realize that everyone cant go where you're headed…Gods blessing for you is for you!
@skopemag: How did you get your alias – Gutta Slim and how does that represent you as a man and an emcee?
Well i use to go by the name "Geezy" because of my nickname since birth "Gee" i was a big Hot Boyz fan so when they hit the scene i added the zy to my name & ran with it…until Young Jeezy came & shut that down lol so i had to find a name that nobody had & represented me. If you listen to my music it can get raw at times & women love to hear a dude express whats really on their mind. My mind stays in the gutta, & ima lil nigga so slim is self explanatory. That was back in 04′ & now you got imposters trying to take shortcuts trying to use my name on youtube & Internet but they just fans that wanna be me real recognize real!
@skopemag: What two artists / emcees would you say has had the most impact on you and where you want to see your career?
I cant really say i have any artists that had a big impact on me because im my own man but its a few artists that i did listen to that i just liked the way they stood out & how creative they were in delivering their word play. Im big on lyrics. If you gotta fye beat, word play, punch lines, i can relate, then im tuned in. i need all the bells & whistles. I just took bits & pieces from different artists that had that talent & blended it in with my creativeness. Im indie & have my own label "Gutta Slim Inc" but Its always been dream to get signed to a major label & ive had a couple of opportunities but the situation wasnt right but i know my time coming so im staying down til it come back around. Its all about how you market. The one who markets the best wins. I dont have to be the biggest i just want to stay in my lane & play my position & be the best at it.
@skopemag: We are loving the video and message behind the single/video "Snatchin Purses" – tell us how you linked up with Ooh Lawd and how you came up with the visuals for the video?
I appreciate it! It was about 5am me & Ooh Lawd had been in the studio recording all night & played the beat & we was viben to it. I just went to mumbling a melody for the hook & we recorded the record & sent it to my videographer Ron Mentor, & we all brainstormed & came up with the overall visual for it but Ron is the truth in bringing music to life with his visuals.
@skopemag: The economy is in terrible shape for many Americans, how has this especially hurt the black community and does that justify the message that people must do what they need to eat & survive?
Yea that's basically what the meaning of "snatchin purses" is about, people having to do what they need to do to survive & only the strong surviving out here. The government wants to act like they care by cutting stimulus checks or whatever but they really don't because the bills keep rolling in & the money they giving isn't really enough if it was people wouldn't be getting evicted out of their homes etc. but it was a good gesture. I guarantee you if this wasn't election year we wouldn't seen a stimulus check. The black community has been suffering & oppressed for centuries & nothing has been done about it so why would they start now. We just have to be smart & make the choices in life but whatever's in gods will will be.
@skopemag: We are also awaiting the new album, "Ella Mae Grandbaby." What can we expect from that album and what studio / producers did you work with?
"Ella Mae Grandbaby" is long awaited. Its in memory of my grandma her name was Ella Mae. I've been working on the album for a little over a year now just making sure i have the right sound the right concepts that all mesh together. I could've put it out prematurely but im glad i waited because some of the features i ended up getting made the album much more special, its going to be a classic! I wanted to make an album everyone could relate to old young rich or poor. We all have ups & downs in life. I wanted to people to know im no different than you i just want to be a voice for the underdogs. You can expect nothing but greatness from this album. I recorded everything at my "Man Cave" studio & mixed & mastered at Onbeat Studios. A few producers i worked with on the project were, PB Large, Emkay Beats, Dream Life, Drum Dummie, Rosa Boi Beatz, Ill Will & NebulaBeatz, one of my managers Izzy, my brother Gski for Illfashion Music & i even produced a couple. I was tryna whip up some gumbo with this album.
@skopemag: When you are not making music what else do you like to do with your time?
I like to spend time with my close fam or on the game tearing heads off in Madden when im not recording lol. Im an introvert so im real laid back down to earth type of dude. Might go out to eat somewhere with my girl or jump on social medial & holla at my supporters for a lil Ion really do clubs unless its business related & I Love spending money going shopping for clothes & jewelry. Other than that im plotting on my next move to come up.
@skopemag: In the age of Soundcloud, Youtube, Tunecore, etc – anyone can create music and put it out, who do you keep Gutta Slim different from the masses and where would like to be this time in 2021?
I never been a follower I've always been a trend setter so i always stand out some kind of way even though i never get acknowledged for it. But i just find creative ways to stay relevant & true to myself. I'm not afraid to be different or try new things. Music is art & the platforms are the museums & you cant have a museum full of the same thing. The one that stands out the most gets acknowledged the most that's how i look at it so i dare to be different. This time next year i hope to be able to be doing live shows again making great music & either signed or at least living out my dream independently & a whole lot richer!
@skopemag: Take this final question to let the @skopemag audience why they should give Gutta Slim their ear and where can they follow / like via social media?
You should tap into my music cuz i'm the ingredient the game been missing. If you tired of hearing the same thing then check out my music & follow me my social media.
Social links:
https://www.Facebook.com/therealguttaslim
https://www.Instagram.com/therealguttaslim