People crave connection. You want to feel included and like you're up on all the most recent trends. This universal need to be a part of something big has led to a new term: FOMO. FOMO, or the Fear of Missing Out, genuinely impacts people's lives. With the explosion of social media, it's much easier to see and recognize when other people are out having fun without you. The fear that you're missing something great can motivate you to enjoy more experiences or spend money to keep on top of the trends. So if, as a business owner, you're trying to grow your brand or increase traffic on your product site, you may want to tap into that universal desire to feel included.
You have a great product that you want to sell. One way to do that is by telling your audience that they need what you're selling or else they'll be missing out on something great. There are plenty of subtle and sneaky ways to add that sense of urgency and desire to your website and through customer interaction.
Hire the Best
Not missing out starts with you. There are plenty of specialists who understand how the market thinks and what your clientele want to hear. So hire the best. If you're looking to increase your sales and recruit an eager client base, use the EnderTech's Shopify developers to help you get the job done. Sites like Shopify are trending and popular at the moment, so show you mean business by getting in with the big players. These web developers can grow your small business or startup to an eCommerce supercenter. If you're going to build your online store, you want to be sure it functions as first place customers go for new products on your Shopify store. Stay current with mobile apps and digital marketing. Creating a marketing campaign based on FOMO means you shouldn't be missing out on the best eCommerce solutions either.
Create Urgency
To incite feelings of FOMO, you have to make your clients think everyone already has the cool, new toy and they're behind the times. Create urgency on your site. Show how many items are left in stock and how many other people have viewed that item. A potential customer will jump at the chance to buy before someone else does. Share promotions for a short amount of time and let them know about the deadlines and how the clock is ticking. If clients have a chance to think about their purchase, they're less likely to spend big money. Creating that urgent need and making offers exclusive will increase purchases.
You can also create urgency through direct communication with your audience. Entrepreneurs can write urgent email copy or even organize a call center campaign. Using outbound call center solutions, customer support automation can organize outbound calls for marketing campaigns or sales prospecting. This is an efficient and cohesive method of messaging with your potential customers. Having live chats encourages clients to check out your online store right away.
Get Endorsements
People don't want to miss out on the trends their favorite celebrities endorse. Try to increase FOMO by using a celebrity spokesperson or even using influencers on social media to promote your product. If it's clear your item is a must-have, you'll have people clamoring to get it.
Show Images
It's one thing to tell people they're missing out on something great, it's better to show them. Utilize images showing the fun they're missing if they don't buy your product. You can also create experiences that your fans can enjoy, making your location a hot ticket to visit. This instigates User Generated Content where your consumers post and tag about your company. A picture is worth a thousand words, show your audience they don't want to be left out of your picture.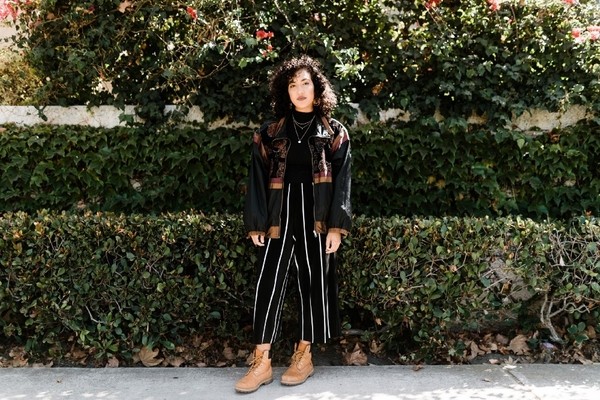 Call It Out
Sometimes the most effective way to increase FOMO is by calling it out directly. On your site directly quote "you don't wanna miss this offer" or "the new item everyone is clamoring for." Tell people that they should be afraid to miss out on this opportunity, and they'll be sure to listen.