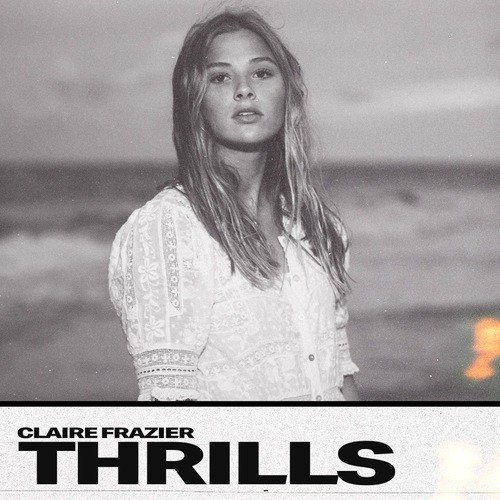 After making a declarative debut with her single, "I Want You Bad," singer, songwriter, and recent high school grad, Claire Frazier has dropped her latest track, "Thrills."
Produced by Dave Cappa and mixed by Erik Madrid and Dylan McDougle, "Thrills" is available everywhere now.
"This song encapsulates high school," shares Claire Frazier. "I think teens do a great job of living in the moment. High school is an exciting, but trivial time. It's a time to figure out who you are. It's a time to make memories with the people you've known your whole life. Because I just graduated, I wanted to make a song that reminded me of all the good times I had with friends. I want to remember the nights I stayed up laughing till my stomach hurt. I want to remember the nights I never wanted to end."
"I'd like to bring the free-spirited mood that surrounds 'Thrills' into the next chapter of my life," says Claire Frazier.
"I think it's okay (and honestly quite important) to always carry with you an adventurous persona that lives in the moment and isn't afraid of what tomorrow brings."
DSP – https://distrokid.com/hyperfollow/clairefrazier/thrills-3