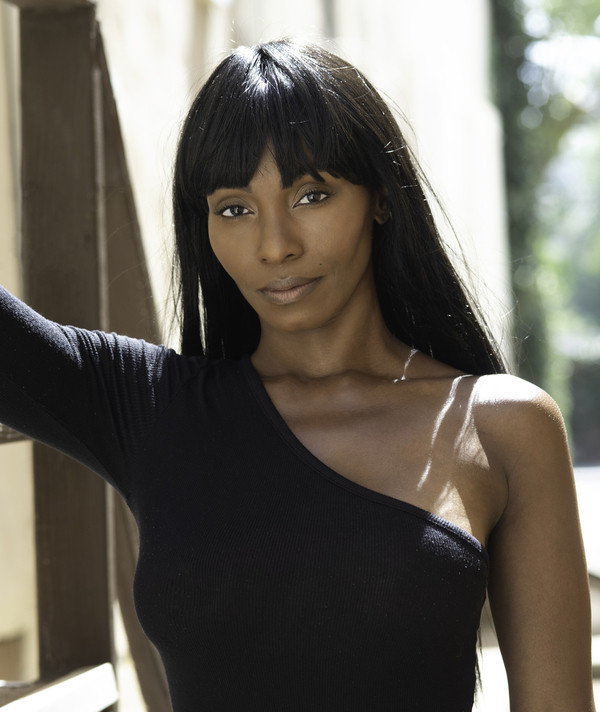 Women are always a dominant force in the modeling industry and some models  take the path into acting.  Meet model Keturah Hamilton who transitioned from modeling into acting.
Hello Keturah, How are you today?
Hey, I am fine thanks for asking.
We are glad to sit down and finally have the opportunity to meet you.
It's a pleasure to meet you as well and thank you for this opportunity.
So, what inspired you to pursue a career in acting?
Growing up in Jamaica I always loved fashion. My childhood friend, Wendy Nikola and I would create beauty pageants to entertain our community during hurricane seasons. We made a promise to each other that she would be a singer and I would become a model.
Share some of your unforgettable memories with us?
Where do I start, so many, LOL. Well it's never an easy road, however, that's what makes it unforgettable and memorable. I was discovered by Modeling Association of America International, Inc. in New York City while I was living in Chicago. They flew me to New York and upon arrival at the Waldorf Astoria, I felt like a princess!  It was an out of body experience!! The icing on the cake was that I was 3rd runner up among 50 young ladies in the leg category competition. I guess if you believe in your dreams, they will come true.
Tell us about your transition from modeling to acting?
My transition from modeling to acting was thrilling. I was willing to be a student, put in the work, and understood that acting is a craft.
Are you a trained actress?
Yes, I am a theater trained actress.  I am studying under master teacher and mentor, Gloria Gifford. Theater is live and there is no cutting and editing when you are on stage. You need to have stamina, be alive, and be awake. If you mess up you just have to keep going! I remembered my first play "Down on your Knees and Upon to the Moon". I was brand new to acting, and oh boy, I threw up and was in a bubble. I thought I was going to die, with all the audience and the lights. I just wanted the stage to take me in, LOL. But I made it through. I was later nominated by Broadway World for best featured actress in a play for my role in "The Motherf*cker with the Hat" by Stephen Adly Guirgis.
Who are some of your inspirations in acting?
Some of my inspirations are Cicely Tyson, Viola Davis, Denzel Washington, Halle Berry, Meagan Good, Joan Collins, Al Pacino, the late Diahann Carroll and the list goes on.
What is the role of social media in your life?
Social media is a platform for me to connect, stay informed, and meet people in and outside my field. You know the famous saying, "If you live in Rome, you do as the Romans".  Social media is the world that we are living in.
My Instagram handle is @keturahhamilton YouTube Channel VibeszzVibeszz website www.keturahhamiltonfoundation.org
Thank you Keturah for your precious time. We wish you all the best in your career.