Singer-songwriter Karen Mansfield and producer Steve Greenwell (Joss Stone) virtually gathered together local musicians from the Asbury Park music scene April 15 – 21, 2020, during the executive order to shelter in place, in order to record a song written in 1970 by Melanie Safka. Their collaboration is called The Asbury Park Love Contingent, and their song "Lay Down/Candles in the Rain" comes to bring much needed love, light and positive inspiration during these dark and difficult days. It's in fact a love bomb from the lock down.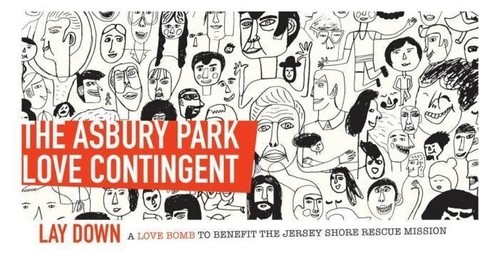 Produced & Mixed by Steve Greenwell
Recorded remotely by each artist during pandemic lockdown.
All proceeds from the sale of this single will go to the Jersey Shore Rescue Mission in Asbury Park, NJ, to feed, clothe and shelter the homeless – https://www.jerseyshorerescue.org/
Lay Down/Candles in the Rain – written by Melanie Safka
Vocals- Karen Mansfield, Emily Grove, Tara Dente
Acoustic Guitar- Tara Dente
Bass- Jack Daley
Rhodes- Mikael Jorgensen
Piano- Arlan Feiles
Guitar- Jules Drucker
Drums- Santo Rizzolo