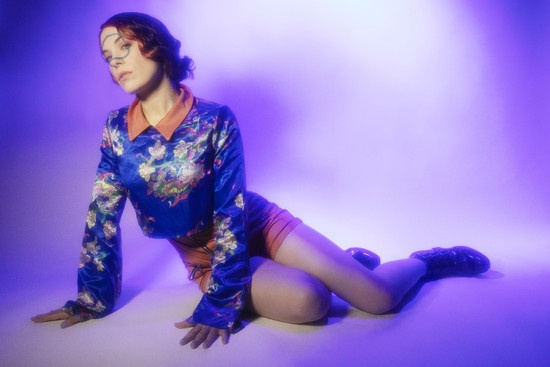 Returning this July with a haunting and potent follow-up to her critically acclaimed single 'Jeopardy', London-based alt-pop innovator JYLDA is on top form with 'Impulse'. A track with a palpable air of tension throughout, built from the rousing, anthemic drum section. It's a production that expertly delivers JYLDA's trademark future-electronic style.
DSP – https://open.spotify.com/track/1HME43OoicLE3UE3EkKkSj
Exploring the road less travelled, JYLDA (real name Gianna Gehlhar) has been across Europe experiencing different musical cultures to build her own unique sound. Growing up in Germany, she's spent periods of her life living in California and now resides in London, where she's curated a spellbinding live show. She launched her project in 2019 with an effervescent collection of experimental-pop tracks that were praised by the likes of Clash Magazine and Kaltblut. Complementing the release, she then dropped two outstanding visual accompaniments for 'Torrential River' and 'Reeled'. Her last single 'Jeopardy' cemented her place among the most exciting new artists in the alt-pop space, garnering critical praise from The Line of Best Fit, Earmilk, Bristol in Stereo and across Spotify's playlist network.