Lockdown may have left most of us with hardly anything to show for ourselves, but for Matt Marcii and Robbie Hutton, it has brought an entirely new musical adventure. Matt Marcii, one half of the dynamic duo, is a music producing machine hailing from Cambridge and hides his three biggest inspirations within his namesake – no-one has guessed all three, we've tried. The second half of the duo is Robbie Hutton. Based in Stirling, Robbie has carved a unique sound with his genre-fusing mix of soulful pop and ballad-driven rock and continues to showcase his outstanding vocal range in the rich collection of collaborations he has to offer. Uniting their efforts, Matt and Robbie have joined forces to create the next summer anthem dominating our airwaves.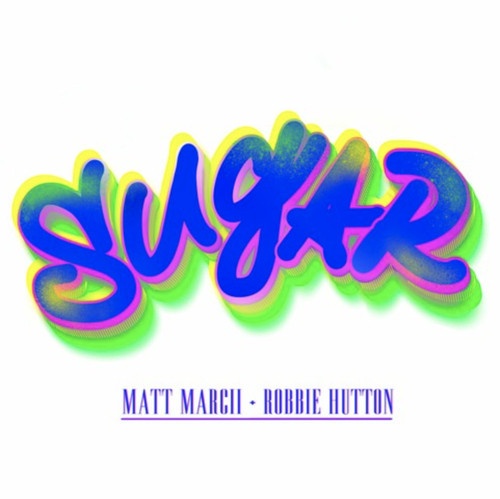 'Sugar' is the second single from the pair, coming off the back of their recent success 'I Lost My Mind' released last month. 'Sugar' is a light summer anthem, as sweet as its title, yet the duo's lyricism provides a depth which perhaps is sometimes lacking in this genre of summer bops. Delving into the nuance of reviving a past relationship, Matt and Robbie gift us with a reason to sing about those past situationships we couldn't quite shake. Elegantly mixed live strings add refreshing moments of light melodies whilst also laying the foundations for Robbie's silky-smooth Scottie vocals to sail over. Matt's years of production experience is ever-present in this uniquely sweet track as he constructs a refreshing soundscape rife with crisp percussion and slapping bass. The duo professes an obsession with crafting catchy melodies and hooks that will ring in our heads and have us humming for hours after listening, with 'Sugar' they have undoubtedly succeeded. Their upcoming release is an undeniably infectious pop-fuelled summer soundtrack. Matt and Robbie will be adding their dose of sweetness onto our playlists when 'Sugar' was released on July 24th. 
With their debut single 'I Lost My Mind' gaining wide acclaim, their upcoming single is an exciting next step as their musical journeys continue to cross paths this summer. With Robbie set to release a wide range of collaborations over the upcoming months and Matt producing for several artists and has upcoming releases with Andrea Ekeli late this year, the future looks increasingly bright for these musical mates. Just in the nick of time, Matt and Robbie offer up a lighthearted summer anthem to lift our spirits as we lift the lockdown, and when it comes to 'Sugar,' we'll take two. 
'Sugar' is out now, and is available to stream on all major platforms: https://songwhip.com/mattmarcii/sugar
Follow Robbie and Matt over on Instagram:
https://www.instagram.com/robbiehuttonmusic/