JACK HENDERSON announces his return with news of a forthcoming album, Where's The Revolution, set for release on 2 October 2020, via Fretsore Records.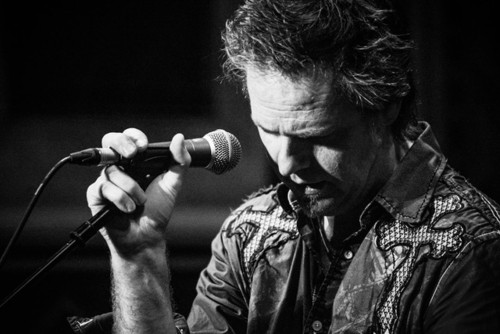 In anticipation of the release, Henderson also reveals a new video for its leading track: "Hey Batman". Watch here:
Hallmarked with Henderson's typically wry humour and canny lyricism, "Hey Batman" finds the singer-songwriter envisaging an ageing caped crusader in existential crisis. With the future of the Dark Knight in doubt, this intriguing single offers wistful epiphany as Henderson ruminates deeply on themes of legacy, mortality, and the inevitability of change. Speaking about the track Henderson says:
"One thing that's certain in life is that we all get older. With that inevitability comes the possibility that both we and our heroes are surpassed by new ideas and either disappear, become irrelevant or, worse, become anachronistic clanging bells. The only way to embrace getting older, however challenging it may be at times, is to accept that things change, remain curious and open to new ideas and resist the temptation to settle.