It's rare to have a band have a 30-year career, and it's even rarer to have a musician take 30 years between projects. It's not impossible. And it can happen. One such singer and songwriter is Ireland's Brendan Staunton. While his press materials reveal very little, it's his songs on Last of the Light that make the listener feel as if they've known him for eternity.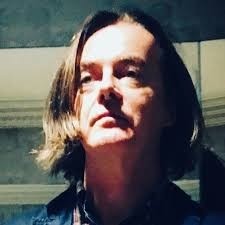 After many years singing in a Celtic-inspired rock band called Dubh Chapter, Staunton went on to perform with bands like Ultramarine and can be heard on the Cold Sky Blue album from Cross & Quinn (comprised of former King Crimson violinist and Mellotron player David Cross and Sean Quinn). Staunton's diverse music has ranged from rock to synthesizers and polished piano tunes. In the nine tracks on Last of the Light, Staunton's warm, calming voice never strays from its path. He leads the listener down a corridor of palpable characters and triggers an immediate emotional reaction.
From the first song, "We Don't Talk About It", the listener is keen to something special happening. It's easy to compare Staunton's voice to 70s pop rock icon, Todd Rundgren, but there's also something Robbie Williams lurking in his timbre. He's not cheeky like Williams, but he definitely has the confidence and the listener wrapped around each finger. Just a word could leave it all behind, Staunton sings, as if the fight with his significant other is going on day three. The listener feels Staunton mulling, his piano sort of hiding behind the voice, cowering its head underneath the acoustic guitar.
MORE ON BRENDAN STAUNTON: https://www.brendanstauntonmusic.com/about-brendan-staunton/
Before I even listened to "Mean To You" and I took the literal term. I loved this different take on the word 'mean'. But you always throw your words away, so nothing is certain, except what I'll be going through, is that all I mean to you, Staunton sings with such love and pain all-at-once. If I believed in what you said, I'd lower the curtain, he sings, as though he's saying he's lowering his guard. He's built walls and fences around his feelings and while he can't communicate to her face, he can put those words and insecurities in song. The piano travels along, like rose pedals falling to the ground.
"Stop Believing" and "Smiled" are two other standouts. As you might have guessed, Staunton has a way with words and his stories continue to grow and expand with each track. As mentioned above, digging into these songs is like getting to know a new friend. (though to be honest, it does take years for some friends to reveal their true selves; perhaps that's why this album is 30 years in the making).
"Underwater" is one worth mentioning. This song also features that bright acoustic guitar that seems to be attached to Staunton's hip. His songs lend themselves to the beauty in this instrument. Take my hand, now the tide is high, Staunton sings. He might be singing to his live, but he could also be singing to his listener. He seems to carry them with each step.
Gwen Waggoner