Drinking songs are mostly associated with country music, although Irish music can make a strong case for being the champion of the genre. There are two main types of drinking songs, as there are two primary reasons to drink. One is celebratory drinking. This is done at special occasions, such as weddings. When we raise toasts, it's nearly always with an adult beverage. Therefore, these are your happy drinking songs. Then there are the sad drinking songs. Whereas the Irish love a rowdy, joyous drinking song, country artists, like George Jones and Merle Haggard, famously created sad drinking songs. Much of the time, a woman was to blame for these drinking binges.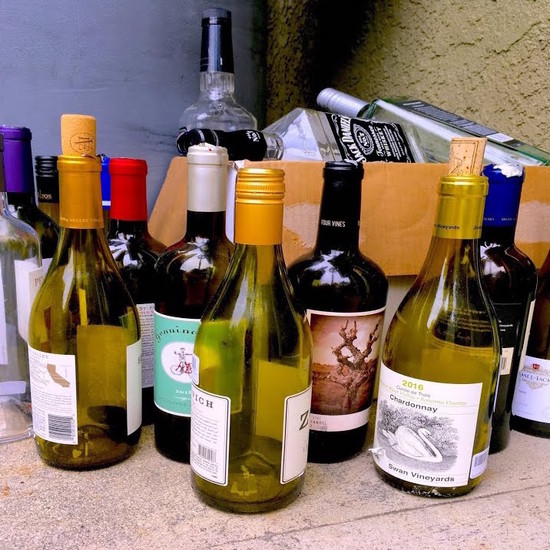 Charlie Christmas has a new and timely drinking song, which is titled "Pandemic Drinking Song (Empty So Fast)." It really doesn't fit into the two aforementioned primary categories. It's not celebrating anything (Why would anyone in their right mind celebrate a pandemic?), but it's also not exactly the sound of someone way down in the dumps. If forced to choose between our two emotional extremes, this song is closer to happy drinking, than sad boozing. It's built upon a jaunty electric guitar groove, and Charlie Christmas sings it with a light, jazzy vocal tone.
STREAMING:
https://open.spotify.com/track/04LJjyvFst9c41cng7sw8R
Lyrically, Christmas doesn't sing all that much about the actual pandemic. You won't hear his thoughts about the infection rate and deaths on this song. No, Christmas' main thinking is about drinking. It's as though the pandemic, where so many are on lockdown for so long, have taken a new interest in imbibing. What else is there to do? If you're a touring musician, like Christmas, you aren't playing any gigs. People that aren't musicians may be furloughed from their jobs, or worse still, unemployed. It's been noted in the news that liquor and marijuana sales have been quite healthy during this strange period. You can't get busted for drinking and driving, after all, when there's no good reason to even jump in the car for a drive.
Maybe a third drinking song category should be that of drinking out of boredom, which might best describe this song. In addition to the song's electric guitar-center, one can also hear acoustic piano on it. Harmonica is added at the end, and the sound of bottles clinking together is used to create natural percussion.
Christmas is a Los Angeles-based songwriter, who is also a multi-instrumentalist, so he's likely playing everything on this track. He's also played with a few high-profile bands/artists throughout his career, including Urge Overkill and Morris Tepper. This one, though, is listed as a solo work.
The song's chorus asks: "How do those empty bottles /Get empty so damn fast?" It's both a question and an indictment. We all know that bottles are empty fast because we're drinking – a lot. It's a query asked innocently, even though Christmas obviously knows the answer. It's, then, a bit rhetorical in nature.
https://www.facebook.com/charlie.christmas.1
We're all doing more of some things than we used to before this pandemic. Maybe it's more innocent, like binging on Netflix. Perhaps, it's abusing certain substances. Therefore, Charlie Christmas' song rings so true and is so relevant.
-Dan MacIntosh