Inspired by a past relationship, "November Nights" is about how you can love someone so deeply, even knowing you probably shouldn't be with this person, and yet you are still somehow addicted to making it work, longing for their love and validation.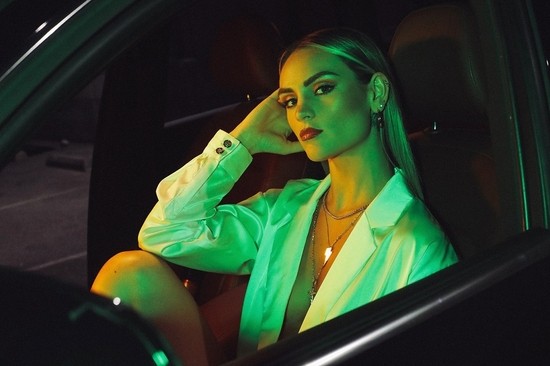 "I hope that people understand it's ok to make the wrong decisions in love because in the end, it only helps you understand what's best for you. Continue to love hard! You have to go through experiences like love, pain, and loss, to dating the wrong people, in order to find your life partner and to figure out who you are," Jenny shared with Earmilk. "I hope people take this fun track and relate to it in their own personal way, but I understand that it might not and that's ok too. I make music to make people feel, to inspire them, and to start up conversations, and hopefully this song has that effect on some!"
P – https://earmilk.com/2020/07/10/pop-songstress-jenny-march-is-done-chasing-november-nights-video/
Earning notoriety for a consistent string of certified bops, Jenny March creates pop music that's as intimate as it is intoxicating while proudly upending and undoing expectations all-around. Her songs embody pure pop bliss with hashtaggable lyrics that make you feel like you're talking to your best friend or reading someone else's DMs. Simply put, the Ohio-born, Los Angeles-based songstress is a self-proclaimed "open book" and writes lyrics like she's texting. Her music lets girls know that they can have fun too and do the same thing that the guys do like partying and going out, encouraging listeners not to worry about what anyone else thinks. In addition to her Instagram live show "Wednesday Sessions" where she chats and performs with a different artist weekly, in the coming weeks, Jenny will also be a social ambassador for Rihanna's SAVAGExFENTY line, fusing her love of music and fashion.