One of the most challenging industries to leave your mark on in today's world is the fashion industry. The competition is sky-high. The big guns of the business prefer to keep the market in the family; fashion brands with significant capital are more likely to be successful and give a tough time to their competitors. Let's not lose hope. No doubt making a name in the fashion industry might seem next to impossible for newcomers, but it is possible if you set your heart and mind to it. The one thing you need is hard work for which there is no substitute in this world.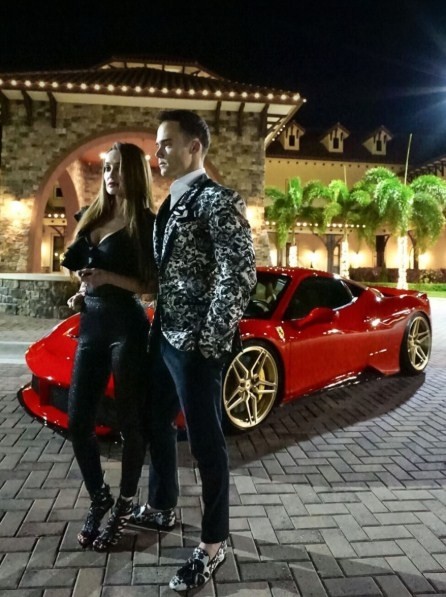 If you are going to start any business, it is better to seek advice from someone who has already made it, follow their lead and learn from their mistakes. Today we are going to share with you one such fashion brand, Sebastian Cruz Couture. It is a luxury fashion brand for men. Many celebrities and professional athletes have worn their pieces at red carpet events,  like Seattle Seahawks quarterback Russel Wilson.
Just like any other start-up, Sebastian Cruz Couture had to go through many ups and downs before the brand became a well-known name. We had the opportunity to talk to Cruz and ask him about the challenges that newcomers are likely to face when they step into the world of fashion, and how they can overcome them and materialize their dreams.
How to get your foot in the fashion industry advice from Sebastian Cruz Couture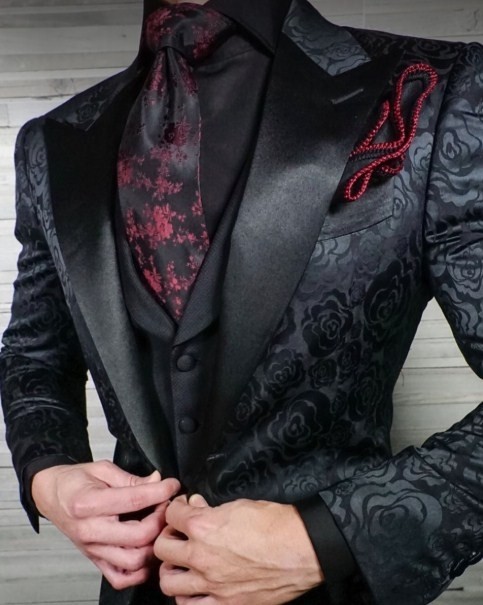 Obstacles faced by newcomers
One of the significant mistakes pointed out by Cesar is that most newbies imitate some other fashion brand and do not come out with something unique and distinctive of their own, ultimately what they end up doing is launching the next series of some other brand as their first collection. Making your own identity and standing out is everything in business, he added, if you fail to achieve that there is a high probability that you will have a tough time in the industry.
According to Cesar, one of the most important things for the designer is to ask himself, who is designing this for? For myself, Cesar says, is my reply to this question always. He always stays true to his taste in style instead of trying to run with the latest fad. 
Have Patience
One of the major problems among the newcomers is that they don't have patience, which is necessary not just for the fashion industry, but for any trade. New product sales don't touch the sky within a month or two, it takes time. Branding according to Cesar is the art of storytelling, something that takes time and passion; if you sell a good story and captivate the attention of the consumer long enough, they will buy. Most people who are just interested quick money can't wait that long and quit.
Be well aware of your audience
Most of the people in the trade are not well aware of their target audience, which is very important. If you don't know who you're selling to, how will you sell, you might do some business by a stroke of luck in the beginning, but eventually, you will lose your audience and then the company with it. As mentioned above that branding is the art of storytelling, if someone is reading you a book, and he stumbles consistently while doing so, after some time, you will lose your interest and stop listening. Be consistent; know your audience well and design accordingly.
From where to start
One question which will pop in everyone's head is, where do I begin? You need to do a lot of homework and delimit your market; do you want to sell everyday fashion in bulk or are you going to target the rich, make a brand and obtain a loyal consumer audience. Your strategy will depend on what you choose to do.
If you aim to sell in bulk and target the majority of the population, you can achieve your goal by making a product which is in high demand while keeping the quality high and a price slightly lower than your competitors. You can initially make a lot of money, but such a market is not loyal to the brand name as people are constantly in search of an excellent new product which is light on the pocket. So if a new company shows up and does a better job than you, there is a high probability that you will lose a majority of your customer base, and eventually revenue. In that case, you will have to market your product heavily to keep it on the top shelf and selling.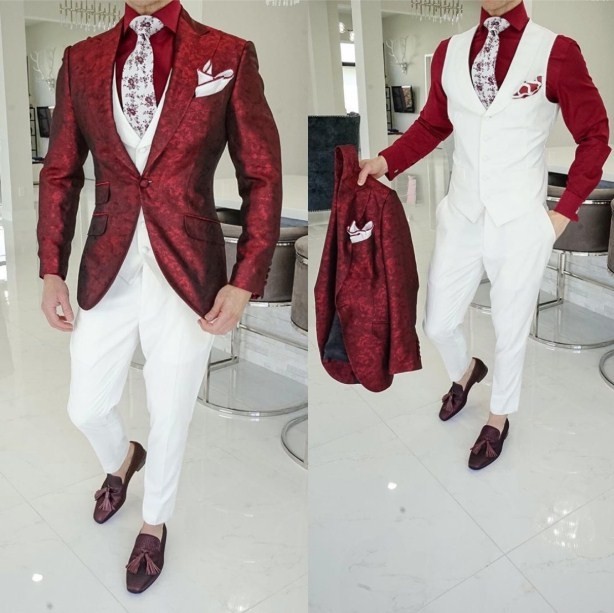 However, if you plan on building a luxury brand, it will take more time and investment but will last a lifetime if you stay consistent. Build trust among your audience, be innovative and come up with new ideas that are appealing . Win the heart of the public that they can rely on you as the go-to of your arena. 
Consistency is the key to success. Don't hesitate to look at other brands, keep an eye on everything, their success and failures. The most important thing is to learn from someone else's mistakes and avoid them beforehand. You can also provide what other brands are failing to offer and make that your window of opportunity to enter the fashion industry and make a name for yourself.
The overall keys in doing great business are doing the math before you start, selecting your audience, having a clear vision, being innovative and presenting your product like never before. Make your audience feel it, and eventually they will buy it and wear it.
You can check out his brand Sebastian Cruz Couture profile on Instagram: https://www.instagram.com/sebastiancruzcouture/
Shop now the products of Sebastian Cruz Couture from their official website: https://www.sebastiancruzcouture.com/