It isn't enough to simply have deep bars and sick flows in the rap game anymore. In order for today's rappers to really be remembered for their craft, they have to live the lifestyle. Fans nowadays look for rappers that know what struggle is and have worked their asses off to get where they are now. The problem, however, is that many artists aren't a part of the hustle, so they have to pose as if they are to get the street cred that they desire. But that's not the case for Milwaukee's very own Looney Babie. Since the untimely death of his mother and his own incarceration, this Midwestern lyricist has found a way to pick himself up off the floor, make something out of himself and his past, and most importantly have fun while doing it. Regarded by many as one of the hardest yet funniest rappers to come out of the long-neglected Milwaukee scene, Looney Babie is once again turning heads and telling his rags-to-riches story through the hot new single, "Look At Me Now."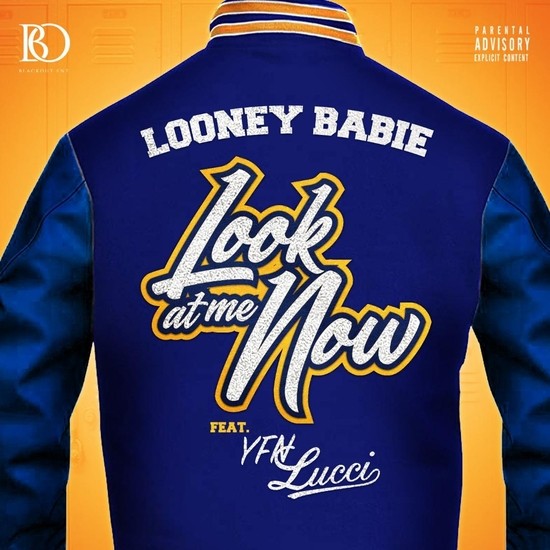 As a song, "Look At Me Now" is exactly what its title sets it out to be. This is Looney Babie's chance to not only flaunt the success he's had in his life, but also take a couple shots at the haters who doubted his meteoric rise to fame. The track's fun and ambitious sound shows that life is good in the Looney Babie camp. Milwaukee's golden son has got the money to keep the party going and the style to make it the envy of every other rapper in the entire game. But that doesn't mean that Looney's keeping all the fun to himself. Like the carefree and spirited person he is, Looney's decided to share the glory with Altanta's very own YFN Lucci. With him on the track, fans will be exposed to a total mashup of the very best that rap culture has to offer. It's the Midwest and Deep South working side-by-side to show that fame and glory will always come to those who work hard and keep their chin up. Looney Babie's lifestyle operates as if it's an inspirational movie and "Look At Me Now" is the standout of its soundtrack.
Looney's hustle has been incredibly productive in terms of the past year. In mid-2019, he released a music video for the standout single "All Racks," a collaboration with his brother Gwapo Chapo that has now exceeded more than 1 million views on YouTube. As of right now, he is working with his label Blackout Entertainment on dropping a highly-anticipated mixtape in late July. It's obvious from "Look At Me Now" that Looney Babie knows how to have fun, but that doesn't mean he's slacking off when it comes to his career. Looney is hands-down one of the most ambitious rappers to be in the game and the work that he puts into his craft is enough reason for his fans to be as excited as they currently are.
The admirable thing about the video for "Look At Me Now" is that it plays upon classic themes found in typical rags-to-riches stories. First off in this modern ballad, we are exposed to who Looney Babie used to be: a trademark loser who roams the halls of his high school just to be accosted by jocks and ignored by the cheerleaders. He's definitely not winning any awards at the moment and it wouldn't be too crazy to assume that he won't ever win one at all. But soon we are exposed to who Loonie Baby has become: a confident rap mogul who walks the school halls with a kind of style that grabs everyone's attention. The girls can't get enough of him and the guys are wondering how they can be him. Looney has gone from the loser who didn't win at anything to the king that hangs around a room full of trophies that all belong to him. It's the success story that we all wish we had in our lives.