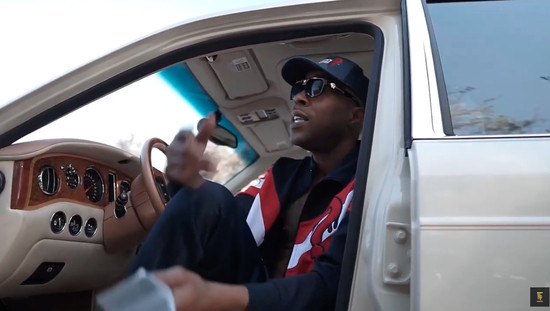 Lead writer for the article is Jonathan P-Wright aka The Millenial Gen
I gotta drip like Westbrook
I knockem out with a left hook
Lebron James I stay paid
Athlete of the Decade
Hit a lick and make the money flip
Abstract like I'm "Q-Tip"
My tribe on a money quest
Leave the city in a private jet
Bring em out like I'm Kevin Hart
Real n*gga bite before he bark
Armani suits with the cufflinks
Versace frames and a long mink
I push the hottest cars
Pulling up the jeweler
Put my diamonds in the cooler
Slick Rick I'm The Ruler
James Harden with the step back
The lyrics mentioned above reflect Big Head Bandz's multi-diverse rap delivery infused with "Big Boy Rap" bravado. The music of Big Head Bandz vibrates heavily through my "Beats By Dre" speakers, and I visualize pure opulence as I puff on my "Cohiba Spectre 2019" in the studio.
Music insiders and power players surround me, and we all co-sign "Athletic Drip" simultaneously. Big Head Bandz possesses the unimaginable dexterity of composing our deepest desires in life into Hip-Hop ballads of poetry. The cool factor of Lamborghini lies within its ability to operate at high speeds without ever feeling out of control.
Visualize driving 120 miles per hour in full control, and everything moving in slow motion. That's' the beauty of Big Head Bandz's "GOD FLOW" delivery, he puts his audience in the cockpit which creates a customized fit and feel the listening experience. Before the studio session ends, we turn on NBA2K to launch into a competitive online gaming contest. "Athletic Drip" is the perfect theme music for an #NBA2K tournament or Hip-Hop listening party. Big Head Bandz never misses the mark and delivers another hustler anthem.
https://www.instagram.com/bigheadbandz/