The buoyant beat that we discover upon pressing play on the new single from pop singer Johnnie Mikel, "Nothing to Lose," is indeed one of the more potent elements that the song has in store for listeners this June, but it's hardly the star of this show. That title belongs to the lush lead vocal that Mikel contributes to the mix; gilded inside of a harmony with the other melodic instruments in the track, there's a glow to the voice leading our way in this single that you won't soon forget. "Nothing to Lose" isn't the only pop song that you should be spinning this summer, but among those that are coming from an independent source, it's easily one of my personal favorites.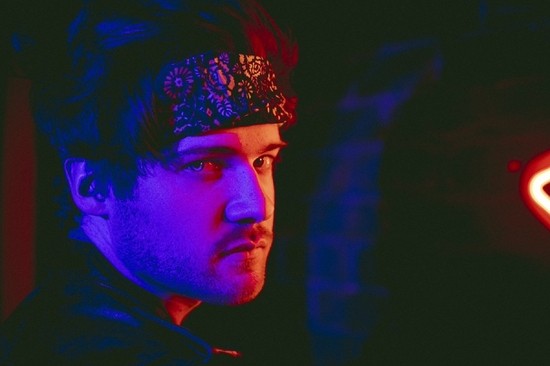 URL: https://ffm.to/nothingtolose/
Johnnie Mikel's vocal attack is, for all intents and purposes, rather minimalistic, but it almost makes his words even more powerful than they already would have been. By contrasting a strong verse with a subtle execution, he's getting a lot of additional mileage out of the melodies in this song than some of his contemporaries would have been able to, but I don't think flexing performance muscle was his sole prerogative when making "Nothing to Lose" and its lyric video. Mikel sounds passionate around every turn in this track, leading me to believe that he's being a lot more personal with us here than some would initially believe he could be. He isn't flirting with emo elements in this single, but he isn't rejecting them completely, either.
The lyric video for "Nothing to Lose" is smart, simple and to the point, much as all lyric videos ought to be. In my opinion, the video is probably what sets the content apart from that of the mainstream this season more than anything else does. Mikel clearly wasn't trying to overload our senses with any external narratives here; there's nothing politicized nor understated in the visual comprisal of what we're seeing in this video, and by and large the music is always the most endearing component of any perceived ribbonry in the shots we're witnessing. Commercially-bankrolled artists might need more when they're making similarly-stylized material on their own, but Johnnie Mikel is one player that doesn't need a lot of synthetic assistance to look and sound focused.
I just got into the music of Johnnie Mikel after checking out this most recent release from his camp, but I really like what I hear in "Nothing to Lose." There's so much definition to both the instrumentation and the vocal in this song, and if you're as much of a pop fan as I am, you know how rare that's becoming in the pool of new singles making their way to the forefront of streaming sites these days. Mikel has a humanizing quality that a lot of other pop artists just don't have, no matter how much they try to practice it into existence, and I'm hoping to hear and see where it takes his sound in the next few years.
Gwen Waggoner