The purpose of this article is to provide information on Wealth Management and its other aspects. That is as follows:
Who is a Wealth Manager?
When you need a Wealth Manager?
Tips to select a Wealth Manager
What is Wealth Management?
Importance of Wealth Management.
Examples of Wealth Management consultancy/firm.
What are the strategies of a Wealth Manager?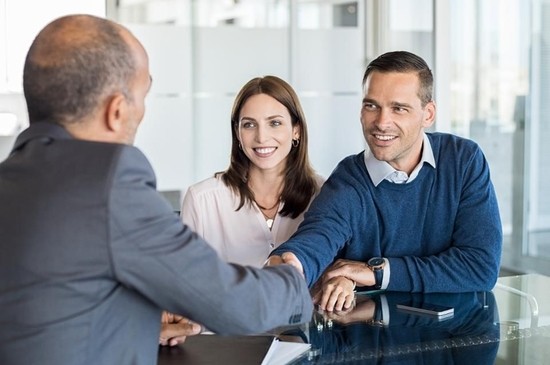 Wealth Manager
Personal finance jobs. A Wealth Manager in simple words is a financial advisor or an investment advisor, which provides service of wealth management for high net worth individuals. A wealth manager embraces investment advice, investment management, family legacy planning, insurance planning, risk management, asset protection, strategic tax planning, trading, estate planning, long term financial planning, retirement planning, portfolio construction and management, legal planning, and many more.
The main aim of a wealth manager is to grow the wealth of their client over the long term by delivering the return by the allocation of assets. A wealth manager can provide every single financial product and services in existence. Some wealth managers also provide banking services. They help clients with their account details and provide financial investment advice. They do the work of buying and selling stock on behalf of their clients.
No particular certification is required to be a wealth manager, though they are often designated with higher reputation positions like Chartered Financial Analyst (CFA), Certified Financial Planner (CFP), or Chartered Financial Consultant (ChFC). And their salary varies, depending upon which type of client they are working with. A wealth manager working as a personal financial advisor may earn more than $40,000 annually. A private wealth management bank earns more than $45,000 annually.
Many businessmen, film stars, sportsmen hire their private Wealth managers to keep track of their investments and assets. A good wealth manager could do wonders in the assets!                                                            
When you need a Wealth manager?
When you are thinking about after plans of retirement.
When you have a high net worth.
When you do not have a good knowledge of investing.
When you are stressed about your money and investments.
When you cannot manage your money properly.
Tips to select a Wealth Manager
First, you must check and verify their qualifications and financial background.
You should compare what unique investment plan they provide you.
You should check their experience and their past client reviews.
Ask about their successful investment plans for their clients.
You should ask about their fee or commission.
Check their area of specialization.
Ask about the services which they provide.
Ask about the minimum investment required.
Your wealth manager should have the capability to explain complex information. If he/she is using too many technical words then definitely he/she is not right for you.
What is Wealth Management?
Wealth management is a process of investment advisory that provides financial solutions related to tax, retirement planning, investment planning, etc. to its clients (high net worth clients). Or in simple words, it is a process of wealth creation by long term strategic planning. They create investment plans and strategies for their clients to manage their assets and achieve financial goals. It is a quite big business. It is a wide term; it is much more than just investment advice. Wealth management practices are different as per the countries. World wide estimation of the Wealth Management Industry is $75 trillion AUM (Assets Under Management).
Now the question arises who provides wealth management service? The main wealth service provides are the Bank, Brokerage Firms, Insurance companies, Money management firms, Trust companies, and Boutique advisory firms. It may happen that you turned into bankruptcy if you do not have basic knowledge about wealth management or investing.
A wealth management firm works with those clients who have a higher net worth. The only opening account for wealth management requires more than $1 million. And the asset value should be $10 million or more.
Importance and benefits of Wealth Management
It provides a lot of financial solutions in times of crisis.
Improves the financial life of a business or individual clients.
Helps in wealth growth.
Maintains client's financial portfolio and updates it regularly.
Reduces tax expenses.
Help you in managing your investments.
It solves after problems of retirement. As pensions are not enough for a good living, wealth management can help you to do a lot of savings for your future.
It is a long term plan, hence providing profit for the long term.
Reduce financial stress, as you can get higher profits as a reward for risk.
Wealth Management Example
Bajaj Capital
Kotak Wealth Management
Reliance Wealth Management
BFC Capital
Centum
AUM Capital
Morgan Stanley
JPMorgan Chase
The Vanguard Group
Goldman Sachs
Invest Advice
KW Wealth Advisors
Ultimate Wealth Managers
RITI Investment And Consultancy
Wealth Technology and Services
Armstrong Capital Advisory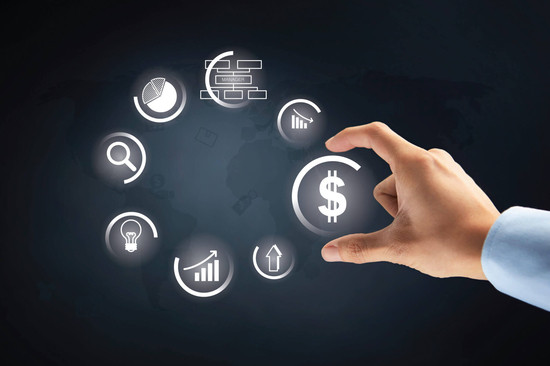 Strategies of a Wealth Manager
The best wealth manager first sets a financial goal for the client, which is realistic. Then analyses the risk involved in creating an investment plan. This involves an assessment of the client's risk tolerance capability concerning their respective finances. When the risk analysis is done, the wealth manager creates a proper asset allocation plan for better knowledge of the risk-return relationship; so that he/she can manage the risk and returns can be maximized.
After that wealth managers provide different investment options by analyzing past historical portfolios and other possible methods for the client such that it suits client's needs, provides huge returns, and with lesser risks. And selects the best plan for the client and implements it.
The work of the wealth manager does not end after choosing the investment plan. They are then involved in keeping on checking the investment plan. This involves the continuous evaluation of the plan and communicating it to the client. They provide long term support to their clients. Of course, if your advisor leads you to a lot of failed opportunities, you might have to file a financial advisor lawsuit.
Summary:
Finding a decent wealth manager is really tough work to do. However, by reading this article, I hope now you have got enough ideas on how to choose the best wealth manager for you. Along with this, you also got slight information regarding wealth management and wealth management companies. In case, you feel something is missing, then do drop your important mail.