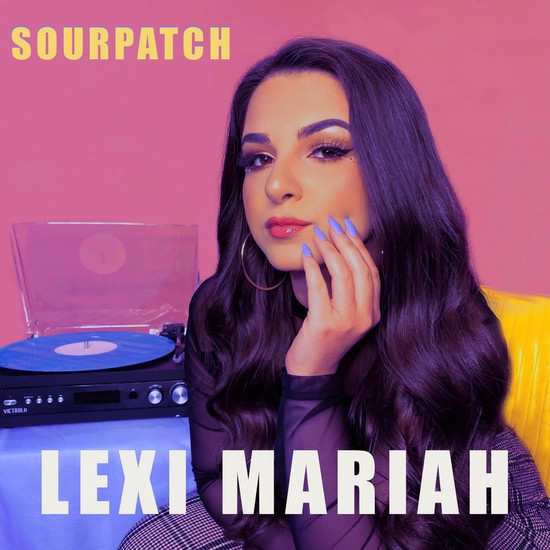 Connecticut based pop artist Lexi Mariah is kicking off summer with her new single 'SOURPATCH'. Written by the rising pop star herself, along with songwriters and producers Joshua Frank and Joseph Frank, the much awaited track was released on Friday, June 19th.
Lexi recorded her pop-dance game changer at the luxuriously retro RVP Studios, based out of Connecticut. The lyrics on this track discuss the fine line between the sweet and sour, nice and nasty sides of her personality and how we can all relate. This record embodies luscious and dreamy vocals, rebellious lyrics and retro vibe keys. The production inspiration behind 'SOURPATCH' ranges from Dua Lipa inspired funky bass all the way to Nile Rogers inspired rhythm guitar.
The 21-year-old artist has been pursuing music since she was 14 years old. Confining her emotions into her music as a personal diary, this bedroom pop artist took her songs to the stage. Lexi's music is an instant indicator of her personality, sharing distinctive lyrics that take you on a journey through her struggles of past losses and how she has learned to cope.
'SOURPATCH' shows a different side of Lexi from her previous singles 'Strange' and 'Oh Boy'. The singer has managed to gain an engaged and consistently growing fan base from her catchy melodies and self-empowering lyrics. This led her to achieve over 6,000 combined streams and a following of over 20,000 across all social platforms, with these numbers continuing to rise every day.
"In this song, I wanted to talk about two different sides of people, myself included. I feel like a lot of people sometimes struggle to find that fine line in between their 'good and bad' sides. Writing this song, I was thinking of growing up, finding myself and letting go of innocence. I wanted to get the message across that you don't always have to be 'good' and do the things that other people consider to be the 'right way'." – Lexi Mariah on 'SOURPATCH'