XINNIX, Colombian rock bass and drums duo, announces the release of its latest single, Stay, as its first English version from their debut homonymous studio album.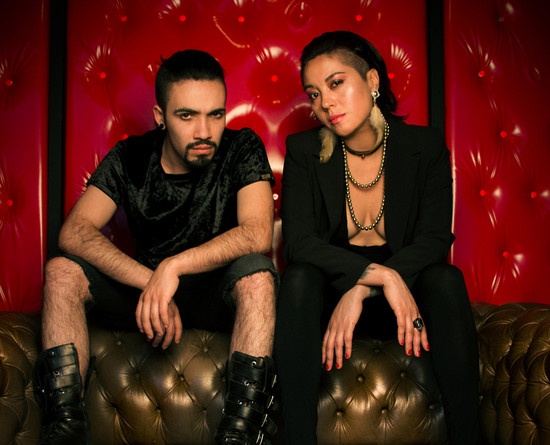 Stay is born as an anthem for all those ¨on and off relationships¨, in which reason is usually the last call.
A constant feeling of nostalgia is portrayed in every second of the song, where a down tempo and contrasting dynamics reflect the ups and downs of these types of relationships. Its lyrics, a desperate cry to stay, are meant to be the perfect companion in dark times.
Audio Link: https://soundcloud.com/xinnix-150526860/stay-radio-version
The track maintains XinniX powerful sound, mixing it with some Colombian Folklore.
The single release agenda includes a video clip scheduled for September 2020. It will explore the concept of genderless love, in which an androgynous couple will be separated by the wall of their emotions, knowing they shouldn't be together, but yearning for a simple touch.
XinniX is formed in Bogotá, Colombia, in 2018. It stands out in the Latin American Rock scene by its lineup, composed only by two members. Mad Kat (Bass and Lead Vocals) and Boris Rodriguez (Drums and backing vocals). They aim to represent the duality of the human condition, with songs that go from the punk distortion to the emotiveness of a blues track. Their music has been influenced by bands as Nine Inch Nails, Motörhead, Royal Blood, among others, and, inspired by Charlotte Olympia's vision, XinniX has adopted the Punk Fashion style as an individual declaration of freedom beyond the esthetic.