Conrad Ashton's voice is powerful and no-nonsense, singing lyrics from the heart about everyday life. There are traces of Roger Daltrey in there and even of Elvis – something Ashton would be happy to hear we're sure, as he is inspired by both The Who and the King himself. We talk to Conrad about his writing process and his musical background.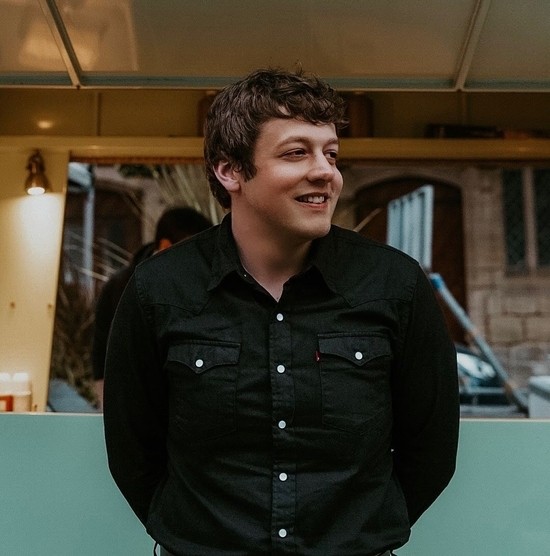 A working class lad from Spennymoor in the North-East, UK we hear Conrad Ashton is an epic live performer too. Ashton first picked up a guitar properly aged 10, but as he explains to us: "I had a quarter-size acoustic guitar aged 4, and my grandad made me a mic stand out of a breadboard and broom handle and attached a plastic mic that ye used to get in Woolies to it."
DSP – https://songwhip.com/conrad-ashton/time
You should go check out Ashton's earlier work to fully appreciate this artist. His wonderful rock album 'One For The Road' which he released back in 2015 is nothing short of a raucous, rock 'n' roll work of art from start to finish. A string of catchy singles followed suite and now, there's sensational rock number 'Time'. This is Ashton's latest single, and it sure packs a lot into it's 2.38 minutes. Conrad explained to us some of the meaning behind the track: "It's about making the most of life and seizing your dreams. I've seen people waste their time – be it at uni or chucking stuff away over a relationship or wasted talent. All that kinda stuff really, and it's deeply rooted in my fears of being as I am now for the rest of time and being somebody who is well liked but who has achieved nothing and been a nobody."
Overall, there's a certain sense of anguish in Ashton's music, but we like that it's also down-to-earth and tongue-in-cheek too. This is mainly down to Ashton's personality, who doesn't take himself too seriously. This is an artist who is very relatable and who is certainly not a diva, country to what you might think from those photos!