Daniel Torloledo opens his album, Through out These Years, with "Dark Times (Brothers and Sisters)." He sings it in a rather sinister voice. Its arrangement also features an angry electric guitar solo and a harmonica part that sounds straight out of Tom Petty's "Mary Jane's Last Dance." The contrast between that track and an instrumental titled "Intermission," couldn't be more distinct. The latter is a brief acoustic piano piece, that clocks in at just over a minute long. Such variety sometimes makes it difficult to get a good handle on Tortoledo's music. It's good, if sometimes difficult to easily describe.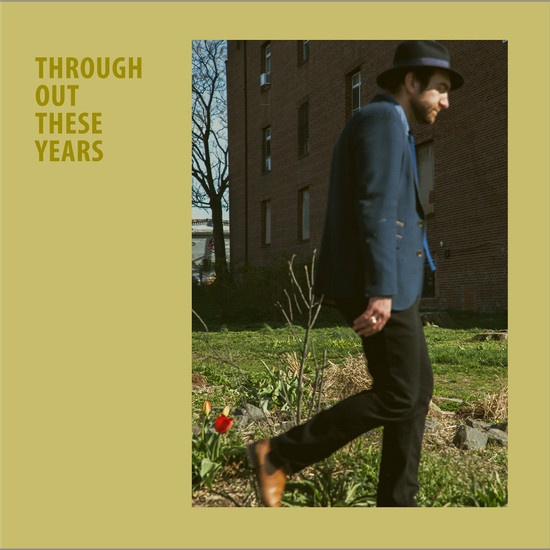 Tortoledo is a Venezuelan/American songwriter that calls New York City home, and Through Out These Years is his solo debut album. Prior to venturing out on his own, Tortoledo was first in a band called The Highway. After that, he produced the Brooklyn project Canet. He's a busy man, and already has another project, this time an EP, in the pipeline.
He points to classic rock influences, like John Lennon, David Bowie and Neil Young, but was also inspired by Britpop (Noel Gallagher, Blue) as well as the local greats, The Strokes. Of these various influences, his vocals sound closest to David Bowie. He also sounds like a folks he doesn't point out, though. There are moments when his singing takes on the cynical vibe of The Kinks' Ray Davies. While perhaps not a direct influence, Tortoledo also many times sings a bit like The Growlers' Brooks Nielsen.
One called "Eloise" is the album's most immediately likeable track. Built upon a surging electric guitar rhythm part, it is anthemic and immediately feels good once it begins playing. Another attention-grabbing track is "You Can't Have It All." This one includes Beatle-esque orchestration, as well as lovely steel guitar. Tortoledo sings a little Dylan-y on it, and – both instrumentally and lyrically – it sounds like the sort of song Dylan might have written. The most Oasis-leaning song is "Not Too Late." It's sung over an acoustic guitar rhythm. While Tortoledo has mentioned Noel Gallagher as an inspiration, he sings this one a little bit like Noel's brother Liam. Liam Gallagher can't help but vocalize with a touch of sounding a bit snotty whenever he sings, and there are moments of that same vocal sound in Tortoledo's voice while he sings this one. The song's rhythm is also a bit of nod to Oasis' music.
DSP – https://open.spotify.com/album/2E9GIRrW3wU18BqF2d5EAJ
Tortoledo closes his album with "Give Me Soul," which begins as a mostly acoustic rocker. It finds the singer/songwriter seeking his best life, which includes the best possible human behavior. It's a strong and sincere note with which to close out an album.
https://www.danieltortoledo.com/
Evidenced by the artists that have influenced him, as well as the songs with which he's packed this album, Daniel Tortoledo is a strong believer in the truism that the song's the main thin. While there is much musical variety found on this project, the most consistent factor running through it is strong songs. The album is only a tad over a half-hour long, but Tortoledo packs a lot of quality into this small package.
-Dan MacIntosh