If you are a hardcore fan of Sports, you should check out Kodi! This media player software platform has won the hearts of thousands of sports lovers across the globe. It has multiple sports add-ons for you to download and install quickly. It can be used with almost any device, and with the help of an excellent free VPN, you can enjoy a secure and private viewing experience from the comforts of any place!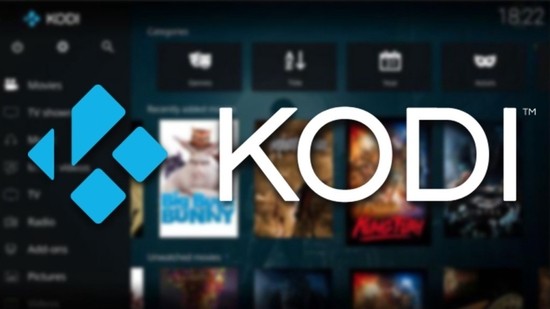 Check out the latest 2020 Kodi Add-ons for Sports
If you are fond of international sports events, the following are the popular and best 2020 Kodi sports add-ons, you to check out and install for this year-
1. USTVnow– You will find these add-ons on the official repository of Kodi. If you are a citizen of the USA and live aboard, this platform will give you an affordable way to get access to plenty of sports TV channels. USTVnow permits you access to about 23 sports channels, including FOX, CBS, and ABC along with FX, National Geographic, and USA network. There are other interesting channels as well, and you can watch a live game from any part of the globe. USTVnow also gives users a free tier where you get five sports channels like My Network TV, ABC, CW, CBS, and PBS. This free tier is recommended for people who wish to test this Kodi add-on for sports before they subscribe.
2. iPlayerWWW – This Kodi add-ons for sports provides you access to the iPlayer of BBC. If you live in the UK and you are used to watching the video player on the BBC, this add-on is for you. You will find an excellent source of video content here. Besides live sports, you are treated to radio stations, TV shows, news, movies and more. When it comes to Sports, this add-on provides you access to more than 30 channels owned by the BBC. You can also watch the NFL Super Bowl as well as other international live sports events here.
3. Red Bull TV– Here, you are treated to on-demand sports content that can be watched from any part of the globe. Red Bull TV can also be integrated with Kodi. The installation process is super easy, and you can browse through an extensive catalog of videos that are widely in demand to keep pace with the latest sports events. In short, you have everything covered for you with this Kodi add-on!
When you are watching Kodi TV, ensure you have the right VPN by your side for a safe, private, and uninterrupted viewing experience from the comforts of any place. Choose a good VPN after reading its online reviews posted by other users for your device. For instance, if you need a free VPN for ps4, research well and check its credibility with other users. Note that a good VPN enhances the viewing experience and gives you the security you deserve online. Improve the performance of your Internet with the help of a reliable VPN and start experiencing the bliss of live sports on Kodi with success!
Author's Bio:
Pete Campbell is a social media manager and has immense knowledge about the latest technology. He delights his clients by suggesting them the best free VPN's.