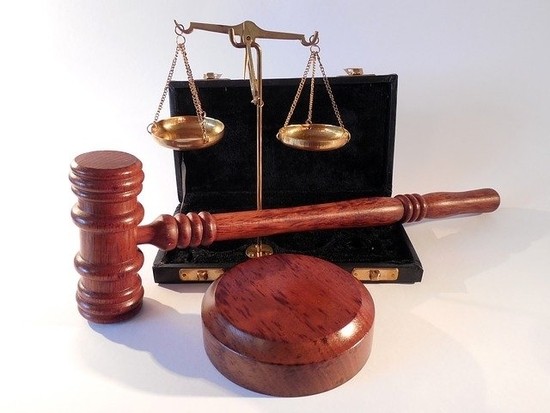 Car accidents are unfortunately more common than you might realize. Recently, there were 6.7 million police-reported accidents in the U.S., which led to more than 2.7 million injuries and 36,560 deaths.
It's nearly inevitable you'll be in an accident at some point in your life, and if so, do you need to hire an attorney? That's a common question, and the following are some things to know as you decide whether or not hiring an attorney is right in your situation.
Moloney and Partners have a detailed explanation also about the car accident. Visit their website
What Should You Do Right After an Accident?
Before you decide whether or not you need to hire an attorney, you should know what to do immediately following a car accident.
First, stay at the scene, so at a minimum, you can exchange contact information with the other driver. If there's an injury or a death and you leave the scene, you can be charged with a felony. If your vehicle is blocking the road and you can safely move it, do so.
If anyone is injured, call 911 and let them know someone is hurt, and you need medical help.
If no one is injured, you should exchange all contact information with the other driver. This includes:
Name
Insurance company
Insurance policy number
Driver's license number
Make and model of vehicles involved
Even if you don't feel like you're injured, you might consider seeing your doctor after an accident. A lot of people have injuries from accidents that they don't notice until hours or even days after the actual accident.
Contact your insurance company, even if you aren't making a claim.
Finally, once you've done all the above steps, you might consider calling a personal injury lawyer.
When Do You Need a Lawyer?
If you're in an accident and you have minor injuries that heal within a few weeks, you might not need a lawyer, although you might speak with one just in case. Your insurance company will usually handle all the expenses related to minor injuries, such as your medical bills and your car repairs.
An insurance representative can also answer the questions you might have.
However, if you were seriously injured in an accident, and you have at least $1,000 in medical bills as a result, it's a good idea to work with an attorney.
If there are specific situations that were part of your accident, it can also be good to hire an attorney. For example, talk to an attorney if:
You believe your accident was related to a defective car part
A motorcycle was involved

A pedestrian or bicycle rider was involved

There were substances such as alcohol involved

You may have a permanent injury

Road construction was part of the accident

You were in an accident with an 18-wheeler or a bus

You missed work because of your injuries, and you haven't been reimbursed

You feel that you haven't received adequate coverage for your damages and injuries
What Happens When You Hire a Personal Injury Attorney?
If you were in an accident and you're hiring a lawyer to represent you, they should specialize in personal injury.
Once you retain a lawyer, they will start to go over your insurance coverage. Your attorney will likely go over the accident details and may have someone to reconstruct the scene.
Your personal injury attorney might also advise you on the type of medical care you should be receiving.
The big thing to remember is that your insurance company, while they may help you in some ways, is at the end of the day a for-profit business. Their goal is to make money. Paying you doesn't line up with that goal, and you always have to keep that in mind when you work with an insurance company following an accident.
Some of the things an insurance company might do that will mean you need to work with an attorney include:
Denying your claim altogether: In some situations, an insurance company might say you don't have coverage for your claim, and it may not even be clear why they issue their decision.
Assuming you won't go to trial: it's not uncommon for insurance companies to believe that if you aren't working with an attorney, you have no intention of taking your claim to trial. That may lead them to try and get you to settle for much less than you would get if you worked with an attorney.
Not paying medical bills: If your worker's compensation or health care insurance company pays your medical bills, then your insurance company may say they don't have to. That's not necessarily true, although the specifics can vary depending on where you live.
Saying the accident didn't cause your injuries: Something else to watch for with insurance companies is that they may try to say your car accident didn't cause your injuries or medical issues. They'll go through your medical records from the past and try to find evidence that the conditions you have already existed.
If there are no injuries in your accident at all, you may not need to retain an attorney. Don't assume there are no injuries, though. Before you make this determination, make sure you have a medical exam and your doctor agrees there are no injuries.
If you do decide to hire a lawyer, he or she will then be able to help you figure out if it's best to settle out of court or go to court with your case. If you end up going to court, accident details and your injuries will be brought in front of a judge or jury.
Then, there's a determination of fault made, and they'll also determine if there should be any financial award.
Finally, be aware that a personal injury lawyer typically won't require you to pay anything upfront. Instead, they receive payment from your settlement or award if you win, usually as a percentage.
If you were in a car accident, consulting with an attorney may be the best way to go.