DŌS, a Los Angeles-based duo formed by Isaiah "ZAY" Elizalde (vocals) and Eli "The Kid" Valencia (production), is bringing a moody new vibe to the alternative R&B and pop landscape.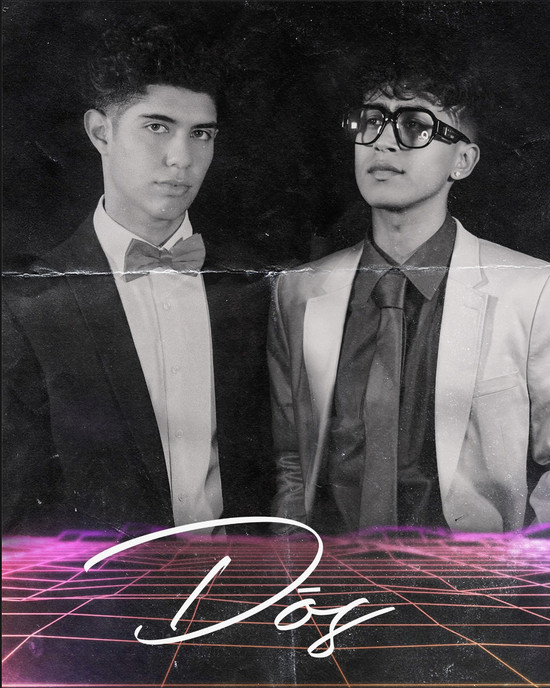 Infused with '80s synths and a Latin-inspired backbeat that stays authentic to their roots, DŌS' striking debut track "Can't Get Enough" (2020) sounds both new and nostalgic. Starting as a simmering slow jam, with Elizalde's syrupy vocals riding the melody, the record soon amps up to a slick, sultry club beat that defies genre and demands attention.
Inspired by Michael Jackson and Prince, as well as Ready For The World, Justin Timberlake, Drake and Travis Scott, the duo's love of old-school funk, pop, and more modern forms of R&B is present in their music. Valencia's production is clean and complex, blending Elizalde's smooth, radio-ready R&B falsetto with modern trap elements and remixed '80s pop textures to form DŌS' unique, versatile sound.