Cosmos Sunshine is back and better than ever with his latest release titled 'The Way Is Clear'. I've had the chance to review one of Sunshine's albums in the past and so couldn't be happier to hear more stirring material from this talented singer/songwriter. I can honestly say that the material is just as impressive and catchy as the name Cosmos Sunshine. On this new record, Cosmos literally tackles all different moods & mindsets giving the audience a little bit of everything to chew on. This is a standout quality for Cosmos as he seems to effortlessly sail from one song to the next without a hitch. This musician will hit you inside one minute, then have you dancing the next and even have you doing some serious thinking while contemplating life on the next breath. This is something I simply love about Cosmos Sunshine and 'The Way Is Clear' is no exception.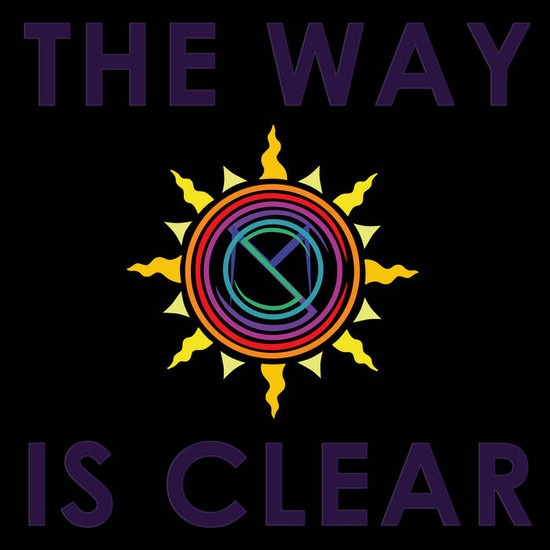 Cosmos decides to start things up with an emotional performance and some fine playing on "The Dreamsong". There will be no falling asleep to this clever tune as the listener gets in tune and tries to fully grasp "The Dreamsong". On the following track, "Riverland", one will hear rockin' riffs set to an all-out, rock anthem where everybody can sing along and clap their hands to the beat. Track three, "U MUZE ME!", get ready for a toe-tappin', good time and a lively jam where Cosmos is cuttin' loose on guitar. Prepare for a deep cut on "A Song For Neal" where you truly feel the passion behind the words and music. On track five, "Ode To Pain", Cosmos sings with such sincerity in his voice that instantly draws you in and doesn't let go. "2020 Vision" offers up a smooth flow that is nice 'n' easy while also being enriched with much substance. Track seven, "Against The Wall", provides a killer groove that demands your attention & respect, so just savor it. Time to start praying hard with "Thoughts & Prayers" where Cosmos urges listeners that we've "Lost the human touch". Sunshine decides to end the album on a somber note but with a calming effect in place on "Autumn in the Rain".
Cosmos displays many layers to his songs with each tune having its own, unique style and that's what makes Cosmos Sunshine a true & pure artist. I am a fan of the Cosmos Sunshine vibe and simply can't get enough! 'The Way Is Clear' is an excellent piece of work and showcases Cosmos as a top-notch singer/songwriter and stellar guitar player with a real, rock and roll spirit. Once you get hit with the powerful, Cosmos Sunshine rays, you're hooked and no sunscreen needed!
http://www.cosmossunshinemusic.com/
By Jimmy Rae