Singer/songwriter Forrest Hill has a funk-rock history with the successful Boston band, Judy's Tiny Head, but you won't recognize much of that musical heritage with this solo album. Granted, opening track "Million Miles" features a soulful horn section. But this one is followed by "New Horizon," a decidedly folkish work.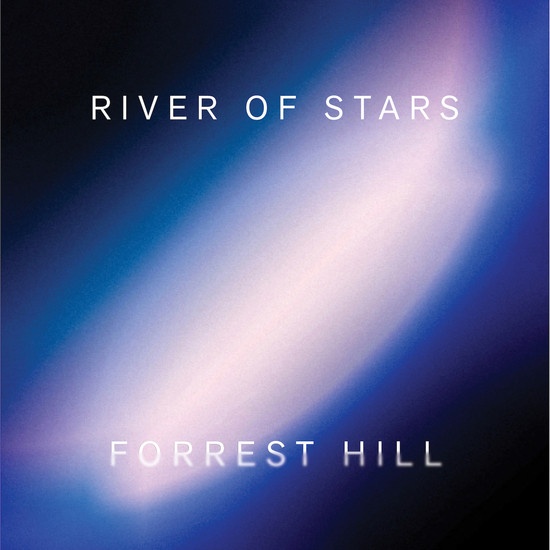 Hill has lived quite the life, in addition to his musical experience. For instance, he often attends silent meditation retreats, and is a certified mindfulness instructor. He's even taught college courses to incarcerated students at San Quentin Prison. After the breakup of his band, he relocated to Northern California, where he earned a PhD in marine ecology. As a solo artist, he already has few albums under his belt. He describes this latest effort as "the search for meaning in an increasingly mechanized and impersonal world, while seeing the beauty and possibility for liberation in all beings."
Although he is obviously a deep thinker, he's not hesitant to sing straight-out love songs. "Perfect One" is just one such a romantic ode. It is accented by soulful organ and even includes a jazzy saxophone solo heightening its mood.
STREAMING ALBUM:
https://open.spotify.com/album/7wYXe5PDhTyV6IpBN5sqeJ
Sonically, folk music is the primary stylistic color filling out these eleven songs. One titled "Nomad In Love," however bounces around happily to a light reggae groove. It's followed by "Floats Away," which leans more toward neo-classical music with its strings part. "Sacred Ground" is a guitar-supported song, which goes to a waltz groove. Little on this album gets too very loud. Hill has a gentle, quiet singing voice, which might just get lost in much louder instrumentation. Nevertheless, "Guardian Angel," probably another type of love song, rocks up the music a little more than many of the album's other songs. It features a lot of electric guitar. "Kiss Goodnight" is yet one more romantic song. For a guy this spiritual and political, it's nice to learn how he also has a strong romantic streak. Even activists fall in love, after all.
The album closes with its title cut, "River of Stars." This one is a mostly acoustic, finger-picked guitar track. It's a song of appreciation. It's as though Hill has found a sanctuary of sorts, "in this bleary-eyed world," he tells us. It's also a love song. However, it's so much more than just that, though. It's also about finding human affection and a strong connection to another person. By singing about a river of stars, one is left realizing how difficult it is to find just the right person. The stars in the sky are nearly infinite. How can someone find the perfect 'other,' in such a wide world of people?
https://www.instagram.com/forresthillofficial/
"River of Stars" is the perfect way to close out the album. Contentment is the ultimate goal for most folks, and contentment is rarely achieved all alone. No, the Bible talks about how man was not meant to live alone. And that's so true. Finding a soulmate, if you will, is one big key to achieving contentment. One is left with the impression that finding that soulmate has been huge in Hill's life. Yes, this can oftentimes be a "bleary-eyed world." But vision is cleared up significantly, once someone finds true love.
-Dan MacIntosh